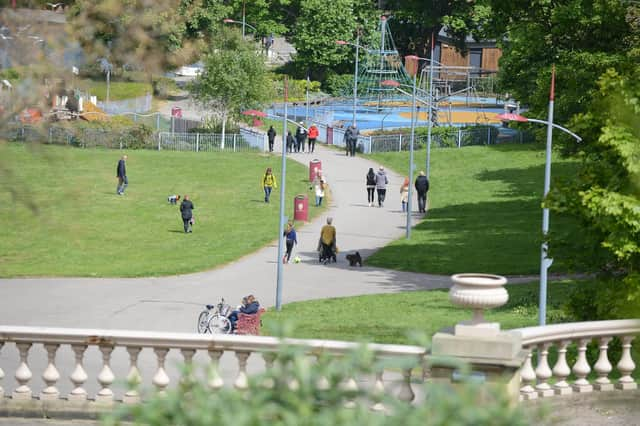 South Marine Park in South Shields
Council chiefs are offering support for community-minded people to set up their own 'Friends' groups to look after open spaces.
South Tyneside Council says it already works with more than 25 volunteer groups who help to look after local parks, opens space and cemeteries - and organise events such as community clear ups, planting and fun days.
The council is currently meeting with existing groups to advise on new governance arrangements - developed to support the groups – and a new application process for both new and existing groups has been developed.
Cllr Ernest Gibson, lead member for area management and community safety, said: "We know how important our parks and green spaces are to local people and we value the hard work and dedication of our 'friends' or volunteer groups in helping to ensure these spaces are clean, safe, well-used and maintained.
"Over the past few years we have seen an influx of new community and volunteer groups coming forward to support us and it's fantastic to see.
"To further strengthen these arrangements, we have developed new processes to ensure the council and the various volunteer groups share the same aims.
"The council will also ensure that any funding raised by the groups is invested in the areas in which they operate for the benefit of residents and visitors to those areas for years to come."
The council says it will also work with new volunteer groups to guide them through the application process as well as support on them threough basic steps and issues such as organising their first AGM, choosing a constitution, electing a committee, health and safety and accessing funding.
All groups will be required to work closely with the council's new community engagement officer and liaise with them on future improvement work, events and activities.
Anyone looking to start a 'Friends of' or volunteer group can get help and advice from the council by contacting community engagement officer, Emily Ross on (0191) 424 7151 or email [email protected]