10 strange and spooky places to visit in the UK after lockdown
After a year of on-and-off restrictions and lockdowns, many of us are itching to get out of the house and see parts of the country we haven't previously explored
18th Mar 2021, 4:46pm
- 1 min read
Updated
19th Mar 2021, 10:51am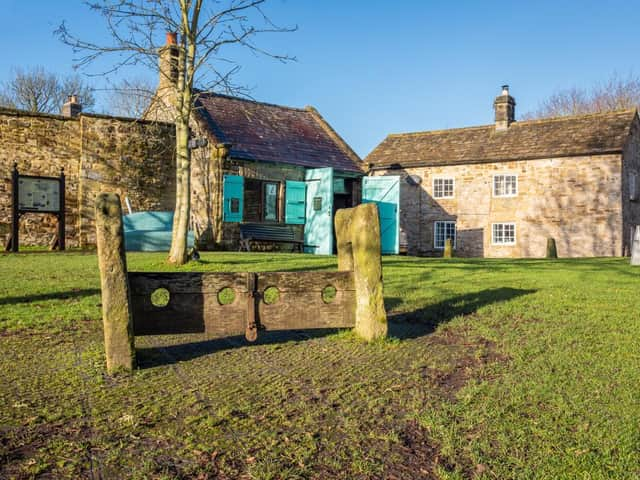 10 strange and spooky places to visit in the UK after lockdown
For many that might mean a trip to the beach or camping, but there are other options for those with an interest in the many oddities spread across Britain. Car hire firm LeaseCar.uk have put together a road trip around the UK, stopping off at 10 of the county's spookiest and strangest sites.
Alnwick Poison garden is, as you might expect, a garden which is packed with around 100 variations of poisonous and narcotic plants. The heavily-gated gardens are accessible only on guided tours, but there are safety measures in case you forget where you are.
One of the world's most famous cemeteries, Highgate is home to many notable figures of the last several hundred years, from Karl Marx, to Malcolm McLaren, to Douglas Adams. The cemetery houses more than 170,000 people in 53,000 graves, many of which feature striking gravestones and sculptures.
Built some time in the 16th century, the Quay House in Conwy is the smallest house in Great Britain. With less than six square metres of floor space and low ceilings, the house must have posed some difficulties for its last full-time resident, 6ft 3 fisherman Robert Jones, who the council had to evict in 1900 after they declared the house unfit for human habitation.
The village of Pluckley has hosted most of the world's foremost ghost hunters and paranormal investigators over the years, due to its status as England's most haunted village. Among the 12 to 16 ghosts thought to reside in the village are the Red Lady, the Screaming Man, the Highwaymen and the Schoolmaster.
As one of the oldest known inns in the country, dating back to the 12th century, it's no surprise this place is thought to be packed with poltergeists. While it's no longer a functional bar or hotel, you can still visit and join the ranks of ghost-hunters.
Visitors to Pendle Hill can find out about a dark episode of Lancashire's past which took place at the site in the 17th century. The 1612 witch trials saw ten innocent women executed on suspicion of witchcraft, based on unfounded rumours and hearsay.
Now a picturesque village in the Derbyshire peak district, Eyam holds a solemn and decidedly creepy place in British history, as the site of a major black death outbreak in the 1660s. Once it became clear the plague had reached them, the brave people of Eyam decided to isolate themselves within the village to contain the outbreak.
Not just a graveyard, but a city of the dead - or necropolis - Glasgow's victorian cemetery is undeniably spooky, with its thousands of crypts, mausoleums, catacombs and cenotaphs. But it's not all doom and gloom, take a trip up to the striking John Knox monument and you'll be rewarded with one of the best views of the city you're likely to find.
Mary King's Close is a historic close situated underneath Edinburgh's Royal Mile, named after its 17th century residents. Long associated with ghosts, myths, and urban legends, Mary King's Close is regarded as one of Scotland's most haunted sites.
Billed as England's oldest tourist attraction, Mother Shipton's Cave and the 'petrifying well' have kept visitors interested for hundreds of years. Mother Shipton was a prophetess thought to have lived between the late 1400 and mid 1500s, who reportedly turned a king and his soldiers to stone for failing her test.