Review: Haylou PurFree BC01 headphones
A great match for the big brands in terms of usability and sound quality at a much lower price.
Published 20th Feb 2023, 13:27 BST

- 2 min read
Updated 20th Feb 2023, 13:39 BST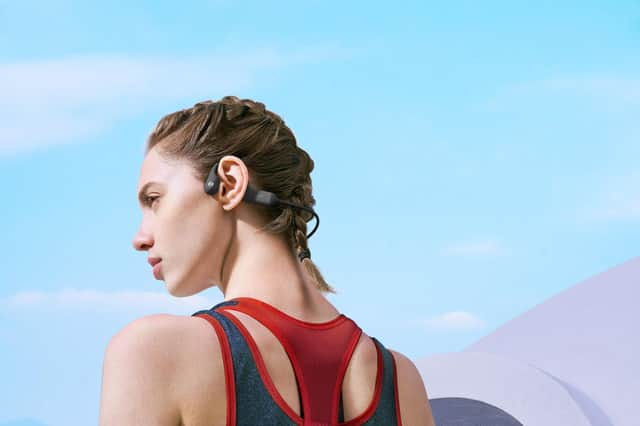 Bone conduction headphones are becoming really popular with those who like to listen to music or podcasts but need to be aware of their surroundings.For example if you go running or out for a walk and you need to keep an ear out for traffic, or if you're working in an office and need to know if someone is trying to talk to you, bone conduction headphones are a perfect solution.Haylou have released their flagship bone conduction headphones with the PurFree. The PurFree converts sound into mechanical vibrations, using your cheekbones to conduct the sound waves without muffling outside noises. Since no component of the Haylou PurFree enters the wearer's ear canal, it is healthier and cleaner than in-ear earphones.
The headphones have three buttons for basic control on the buds that connect to your head. I prefer having buttons rather than touch control as I find sometimes the sensitivity can be too much. There's a single multi-function button on the outside of the left ear bud. This can be used to skip tracks, pause your music, answer and hang up calls. The volume controls are separate and the volume up button also functions as a power button.
The headphones are coated with a soft, smooth silicone material. It's also easy to keep clean by using a damp cloth. The fully sealed cavity and IP67 waterproof rating can withstand any sweat from high-intensity workouts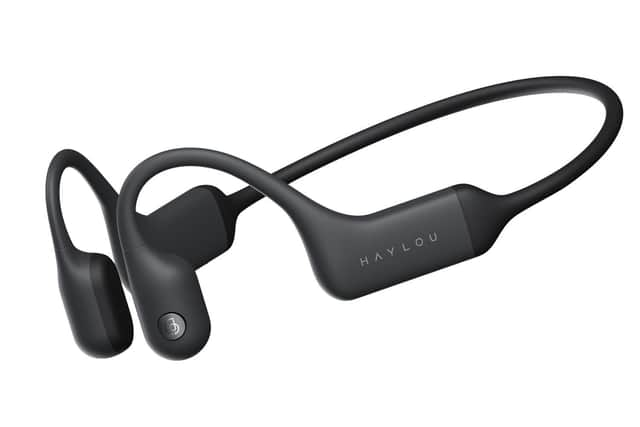 The PurFree has Bluetooth 5.2 and a wireless range of 10 meters, which I didn't test as I always had my phone with me when I was out on a Park Run. They provide 8 hours' worth of playtime (from just 1.5hrs charge). Although a 10-minute quick charge will get you enough charge for up to two hours.
The charging cable is included in the kit, and it has a proprietary magnetic tip. This tip snaps onto a magnetic contact next to your volume buttons. It isn't very secure and knocks off quite easily so do make sure that it is connected before you leave it to charge.
Overall the Haylou PurFree BC01 are a great match for the big brands in terms of usability and sound quality and they are a much lower price. Haylou's PurFree can be purchased for £99.99 at Amazon.co.uk