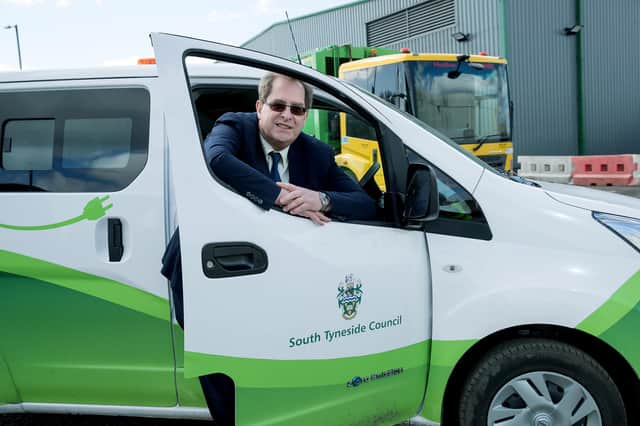 Tom Turner of South Tyneside Council
The council has signed a new deal with global telematics provider Teletrac Navman to provide software which enables the local authority to track its 330 vehicles in real time.
The equipment will allow the local authority to optimise fleet management practices buy allowing managers access to real-time data such as driver performance, vehicle location, fuel usage and idling time.
A driver ID feature will also allow the council's 1,000 drivers to present either a key fob or PIN number to operate a council vehicle.
As no one driver is permanently assigned to a single motor, driver ID will also enhance security.
Tom Turner, fleet manager at South Tyneside Council said: "I've been impressed by Teletrac Navman's capabilities over the years, so I knew they were the right partner to support our digital transformation.
In Teletrac Navman, we have a partner who gives us the digital solutions necessary to carry out our day-to-day roles, as effectively and efficiently as we possibly can."
Richard Lilwall, vice president and managing director at Teletrac Navman UK said: "We've been lucky enough to work with South Tyneside Council for more than ten years and its continued commitment to delivering the best service to those that rely on it is second to none.
"This is clearly displayed in the authority's willingness to modernise practices and implement a sophisticated fleet management system that will add to the work they have achieved in the past and ensuring high safety standards."