Spencer Matthews and Jamie Laing share their top tips for small business success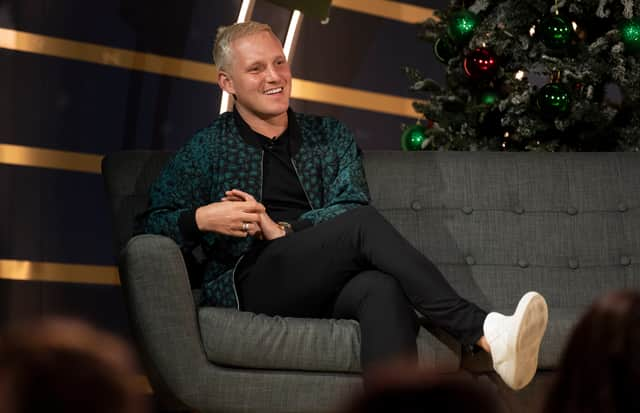 Spencer Matthews and Jamie Laing have shared the biggest lessons they've learned from setting up their own small businesses, as they went head-to-head in a small business 'task-off' at Amazon's Black Friday Live. The entrepreneurs teamed up with two entrepreneurs – Gamely Games and Superfoodio – who sell on Amazon for the live contest. 
Speaking to presenter Richie Anderson, the Candy Kittensfounder, Jamie Laing opened up about his small business, saying: "There's isn't a day that goes by where I'm not learning something new about running the business; despite being around for ten years now, I am always concerned about what we do next."
Whilst founder of no/low spirits firm CleanCo founder, Spencer Matthews spoke about gifting bespoke presents from small businesses this Christmas: "I think a bespoke gift often feels more special. If you're buying something that is widely recognisable that lots of people have, it might feel like you're making less of an effort. I personally feel that Amazon making small businesses more prominent, particularly around this time, is really smart. It's also great exposure for the brands."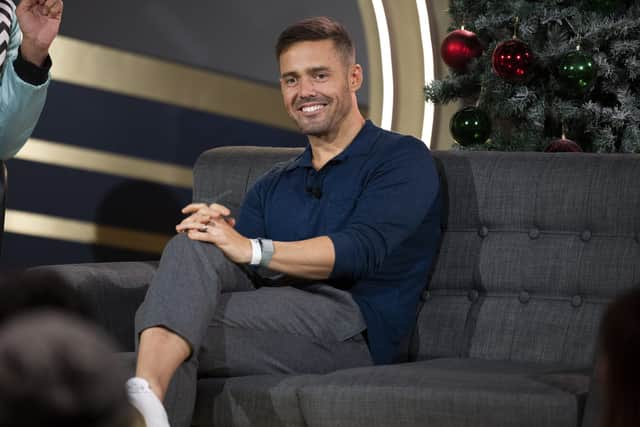 More than half of all products purchased on Amazon are sold by independent sellers, most of which are small and medium-sized businesses, and customers can now shop unique and giftable products from more than 65,000 small business selling partners based in the UK. Those businesses sold more than 750 million products on Amazon last year, up from 550 million during the same period the previous year – equivalent to selling more than 1,500 products a minute on average.
During the livestreamed event, Jamie and Spencer divulged their top five tips for those who might be looking to set up a small business of their own:
"Product, Price, Place and Promotion are the big things you have to get right to succeed; make sure your product is perfect, the price is right, you're listed in the right places, and you're promoting it to the right people. If you have all four of those in place, you're already set up to do pretty well. Getting your business set up to sell on Amazon can be a real game changer in terms of the number of people you can reach - it can really transform your visibility."
2.
Don't follow the logical route
"You can't be totally logical when it comes to making your business a success. Someone once said to me, if you follow the logic you know where you're going to end up, and that feels super safe; but if you're setting up a business, or starting your own brand, you can't take the logical route because it gets you back in the same place as everyone else. Go completely against the grain - that's how you stand out against the crowd."
3.
You can't do everything on your own
"If you're a really enthusiastic, energetic founder, you will naturally feel like you have to do everything yourself, and often just prefer to be in control of everything. But this isn't the right approach for a couple of reasons – you need people around you who can challenge your thinking and add to your skillset. And also, it's just too much for any one person. Brands are built around good people."
4.
Failure is an essential part of growth
"Don't expect your first idea to be a success. It takes a lot of screwed up pieces of paper on the floor to get there. Just persevere, hone, and never lose the faith."
5.
Remember the story behind the product
"Every business has a story – make sure you tell yours. People connect to stories, we are a naturally storytelling species. And when it comes to selling products, you will sell much, much more if people connect to the brand rather than just see the practical need or want for the product itself. Spend time honing your story, it will be worth it."
Small businesses selling on Amazon commented on Black Friday 2021, saying:
"Thanks to Amazon shining the spotlight on small businesses, Superfoodio saw an uplift of 120% in sales during Black Friday compared to previous weeks. We are excited to carry this momentum into December. Amazon's Black Friday Live event in London was the cherry on top of what was a fantastic week for small businesses and customers alike. We enjoyed every minute of it and cannot wait for the next Amazon Black Friday event." Jagir Mankodi, Superfoodio, Founder
"Black Friday was a brilliant day for us – we had sold 350 games on Amazon before I'd had my breakfast! It was really exciting watching the sales come in and thinking about how many people will be enjoying our games together this Christmas!" Hazel Reynolds, Gamely Games, Founder
"Sandy Leaf Farm saw huge demand for our unique kits this Black Friday. Our Gin Making and Chilli Sauce Kits were our top-selling items. We had our best Amazon Black Friday ever, with the number of sales we usually would get in a week, coming in just a couple of hours. Customers took advantage of the amazing deals that we were running, and sales were fifty times higher than a normal day". Dr Scott MacDonald, Sandy Leaf Farm, Founder
Black Friday Live saw four days of free star-studded events, livestreams and giveaways. For those that missed the event, you can re-watch the jam-packed line up of streamed content, including cocktail making with Laura Whitmore, a book reading with Alesha Dixon, Patrice Evra's Prime Video Premier League preview, and many more! Head to www.amazon.co.uk/blackfridaylive to watch again.
For the first time ever, Black Friday Live also featured its very own Small Business Christmas market, showcasing the best of small-scale UK sellers available on Amazon, offering guests the chance to meet some of the incredible people behind their online stores. The dedicated Amazon Handmade Atelier also featured a rolling schedule of workshops inviting visitors to meet some of the craft makers retailing their brands on Amazon.
Customers can search specifically for Handmade items to find amazing gifts this festive season, while supporting small businesses, new brands, and independent makers. Plus, top-trending gifts and much-loved stocking fillers from small businesses selling on Amazon can be found in the Support Small Storefront, where customers can support local small businesses and shop by region. Shoppers can find one-of-a-kind Handmade Gifts, handcrafted by artisans and other makers all over the world, that are perfect for everyone this holiday season. Discover personalised gifts, home goods, festive décor, jewellery, and more. For the festive season, customers can also explore a wide selection of gift ideas on the Small Business Gift Finder and across Amazon.
To re-watch Spencer and Jamie's small business 'task off', click here.