999 calls increase 'dramatically' across North East as ambulance service record their busiest week ever
The North East Ambulance Service has seen a huge increase in 999 calls as NHS bosses urge people to use 111 service after call handlers report 'extraordinary' calls for non-emergency issues.
Wednesday, 28th July 2021, 1:18 pm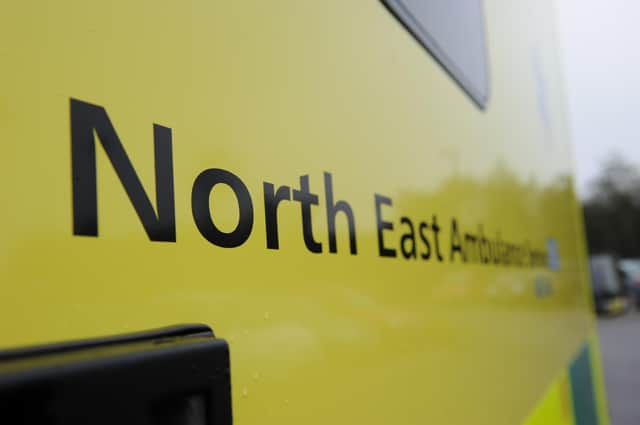 NHS bosses are urging people in the North East to use the 111 NHS service for non-emergency issues after a huge increase in 999 calls.
Demand for the 999 service in the North East has risen by almost 68% compared to levels that would normally be expected at this time of year.
North East Ambulance Service (NEAS) has recorded their busiest week ever after receiving 12,706 emergency calls compared to just 7,571 for the same week in 2019 before the pandemic.
Health bosses are now urging people in the region to use the 111 NHS service for non-emergency issues after a spate of 'extraordinary' 999 calls.
Call handlers reported that they had received non-emergency issues such as a person who had fallen earlier in the day and had gone to A&E, but because there was a 7-hour wait had come home and called 999 instead.
Another reported a patient with a blocked catheter who knew their call wasn't 999 emergency, but didn't want to wait in a queue.
NEAS Chief Executive Helen Ray said: "We have seen demand on our 999 services match or exceed a pre-pandemic New Year's Eve, which is traditionally our busiest day or the year.
"We are rightly prioritising those patients that are the sickest or most severely injured. Everyone who needs an ambulance will get one, but in some cases, there are some patients who could access the care they need using other options other than dialling 999."
A number of factors are thought to be contributing to the rise in calls, including the warm weather and an increase in the public spending time outside as restrictions ease.
The Ambulance service say more patients are calling 999 with respiratory problems as ambulance demand has been matched by a similar increase in demand at hospital A&E departments.
Mrs Ray added: "This is a really tough time for ambulance staff and the volunteers and I'd like to pay tribute to their continued efforts to ensure patients get the care they need. They are working flat out as we see increase demand for our services.
"As has been the case throughout the pandemic, the public can play their part by using 111 online for urgent advice but calling 999 in potentially life-threatening cases."
Enjoy our headlines with fewer distractions and sign up to a digital subscription today - fewer ads, faster load times and all of the stories you need.
Your support for our journalism means we can continue supporting our communities for generations to come. Click 'Subscribe' in the menu to find out more and sign up.