Banned driver caught by police in Whitburn told officers he was out to buy crab legs
A driver caught at the wheel for a third time while banned told police he was off to buy crab legs to eat.
Published 6th Feb 2023, 04:55 BST

- 2 min read
Updated 6th Feb 2023, 07:29 BST
But Dominic Clark's fishy excuse was to cover the fact he did not want to admit in front of his then girlfriend he was taking her home to dump her, a court heard.
Clark, 25, of Derby Street, Jarrow, was pulled over as he drove a Vauxhall Vectra in Wheathall Drive, Whitburn, on Monday, August 1.
At the time, he was part-way through a 32-month disqualification, imposed in February 2021, for driving while banned and without insurance.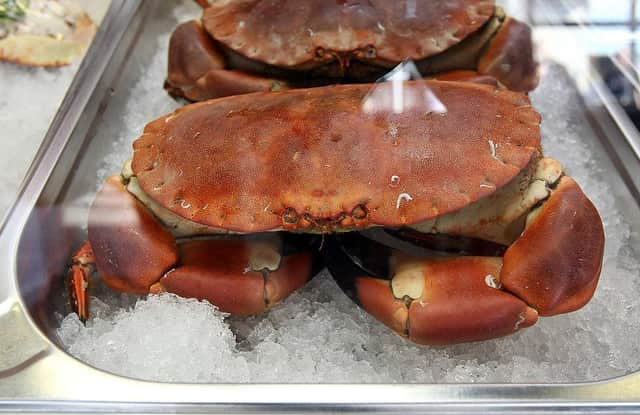 That followed a 40-month ban and jail term in October 2019 for drink-driving, driving without insurance and driving without a licence.
At his latest hearing, he avoided being imprisoned after borough magistrates chose instead to place him on a pilot Community Alternative to Short Prison Sentence (CAPS) programme which supports offenders without the need for jail.
Prosecutor Paul Anderson said: "He was seen driving. It was inevitable he would come to the attention of police because there was no number plate.
"He was pulled over in Wheathall Drive. He accepted that he was disqualified and did not have insurance.
"He said the car was insured but that he was not. When asked why he was driving, he said he was going for some seafood.
"He told the police it was crab legs, it's not a particularly good reason."
Clark pleaded guilty to driving while disqualified and driving without insurance at an earlier hearing.
Val Bell, defending, urged magistrates to place Clark on the CAPS scheme, which launched last year in Newcastle and South Tyneside.
It offers bespoke support to offenders who would otherwise serve a short spell behind bars and come out without work to rehabilitate.
Ms Bell said: "It was a daft comment he made to police. He was off to end his relationship.
"He is aware he is at risk of a prison sentence because of his previous record.
"He had a traumatic childhood and he needs some help. There are mental health issues."
Magistrates told Clark he had a "reasonable prospect" of being rehabilitated and sentenced him to CAPS, which comprises 50 rehabilitation days.
He must also complete 120 hours of unpaid work, pay a £114 victim surcharge and £85 court costs, and was banned from driving for a further 21 months.