Banned driver claimed car had been stolen after crashing into wall
A banned driver who claimed his car had been stolen after he crashed it into a wall has been given a last chance of freedom.
Wednesday, 11th November 2020, 3:43 pm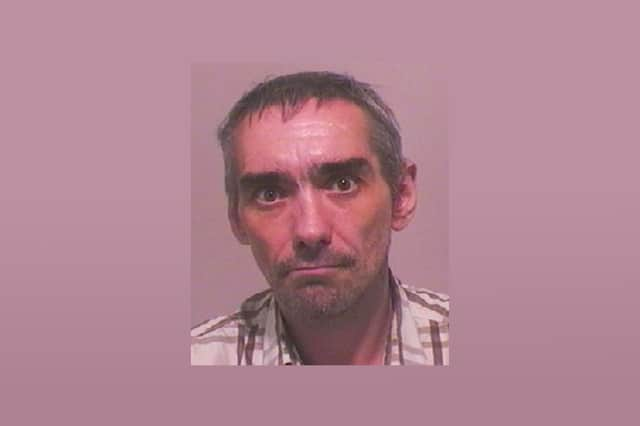 Paul Rayner
Paul Rayner lied to police and created a cover story to disguise the fact he had been behind the wheel at the time the vehicle was in the smash.
But cops later discovered a mobile phone inside the car which Rayner had used to text and call contacts, tracing him back to the accident on October 1, 2017.
Prosecutor Liam O'Brien told Newcastle Crown Court that instead of coming clean, Rayner, now 43, attempted to cover up the crime.
"The defendant crashed his black Skoda Octavia through a small brick wall in Blackpool at the time in question," he said.
"The defendant had been disqualified from driving and instead of facing the consequences of his actions he left the scene.
"He failed to realise his mobile phone was still inside the vehicle.
"Rather than coming to his senses and reporting what had happened in the days that followed he doubled down."
Instead, Rayner, of Wansbeck Road, Jarrow, reported that his home had been broken into and that his car had been taken, and provided a statement to the police.
He persisted with the cover story that his phone and car had been stolen, but eventually admitted to perverting the course of justice.
Mr O'Brien added: "The mobile phone was recovered in the crashed car.
"It was looked at by police and it clearly had been used by the defendant to record a series of calls and texts."
Rachel Hedworth, defending, said that Rayner suffers from PTSD and an alcohol addiction.
"He struggles on a day-to-basis," she said.
"He has been addicted to alcohol since he was subject to a horrific attack on him in 2010."
Ms Hedworth told the court that Rayner had lost part of his ear when he was subject to a robbery, which continues to have an impact on him physically and mentally.
She added: "He could easily drink 18 or 19 cans of lager.
"He is so addicted to it he will, for example, in the middle of the night have it.
"It is quite clear he has acted out of sheer panic on the day in question.
"It was ill thought out and was always going to lead back to him for being responsible for this driving."
Ms Hedworth asked the court to consider a suspended sentence so Rayner could seek the help and support necessary to curb his addiction.
Judge Sarah Mallett told Rayner: "You have said to the probation officer you are ready to address your long standing problem with alcohol.
"It is right to say this type of offending is viewed as a particularly serious in general terms and it attracts a prison sentence to deter others from behaving in such way.
"But I'm going to give you this one last opportunity."
The judge sentenced Rayner to 41 weeks imprisonment suspended for two years, with 15 days of rehabilitation requirements.
An alcohol treatment requirement for 18 months was imposed, on top of an electronically monitored curfew for three months.
Rayner was also disqualified from driving for two years.