Bungling thief who raided South Shields Holland & Barrett caught after leaving trail of clues
A bungling thief who pinched from a town centre health food shop left a trail of clues to her crime, a court heard.
Published 24th Feb 2023, 10:39 BST

- 2 min read
Updated 24th Feb 2023, 10:39 BST
Serial offender Melisa McFarlane, 41, scattered sealants she thought were security tags on the floor of Holland & Barrett's outlet in King Street, South Shields.
McFarlane, of Oxford Street, near Chichester, South Shields, also left a gap on shelves where her stash had been on display, a second alert to the manager a shoplifter had been at work.
And when he linked into a retailers' run CCTV network to try to trace the culprit, the boss of neighbouring Boots identified McFarlane after viewing security footage.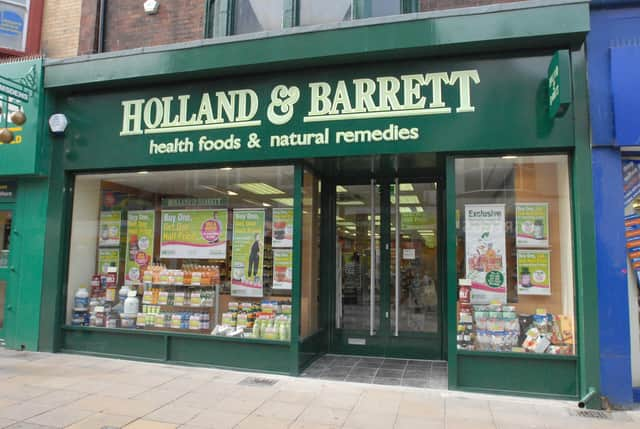 It led police to arrest the crook, who has 50 previous convictions from 104 offences, for her latest of the 69 thefts on her criminal record.
Borough magistrates spared her jail and told her she was being given a "golden chance" to reform – and risked being imprisoned if she offended again.
Prosecutor Paul Clark said: "This was a theft at 2.30pm. The manager of Holland & Barrett was taking stock and noticed silver stickers on the floor.
"He then saw a gap in the shelves. He spoke to camera control which is linked to CCTV cameras around South Shields. Boots said that it was the defendant McFarlane.
"It was reported to police, and the following day an officer attended the store and checked CCTV. He confirmed it was McFarlane.
"In interview, she made full admissions to the theft. She initially said she had done it to buy drugs but later said it was for food and utilities."
At an earlier hearing, McFarlane pleaded guilty to charges of shop theft and breaching a conditional discharge on Tuesday, January 17.
The court heard her previous convictions include a dwelling burglary and an attempted dwelling burglary in 2019, for which she was jailed for almost three years.
David Forrester, defending, said: "There's no evidence of planning or that she has stolen from that store before."
Magistrates sentenced McFarlane to an 18-month Community Alternative to Short Prison Sentence (CAPS) programme, which supports offenders without the need for jail.
She must complete 25 rehabilitation days and a year-long drug rehabilitation order and pay £166 compensation to Holland & Barrett.
There were no court costs.