Football fan caught drink-driving after watching England's World Cup win over Iran is banned from roads
A South Tyneside football fan scored an own goal when he watched England's World Cup opening match with friends – then drove home drunk.
Published 8th Dec 2022, 04:55 GMT

- 2 min read
Christy Brennan's decision to get behind the wheel while almost twice the limit has led to an 18-month roads' ban and could cost him his jobs.
The scaffolder and window cleaner, 30, of Dean Terrace, Tyne Dock, saw the 6-2 thrashing of Iran on Monday, November 21, a court heard. But a defective brake light on his VW Caddy motor put police on his tail during his two-mile return leg drive, prosecutor April Hall said.
She added: "At just before midnight, officers on mobile patrol had their attention drawn to a vehicle on Stanhope Road. The vehicle had a defective brake light and was showing poor lane discipline. It came to a natural stop in Dean Terrace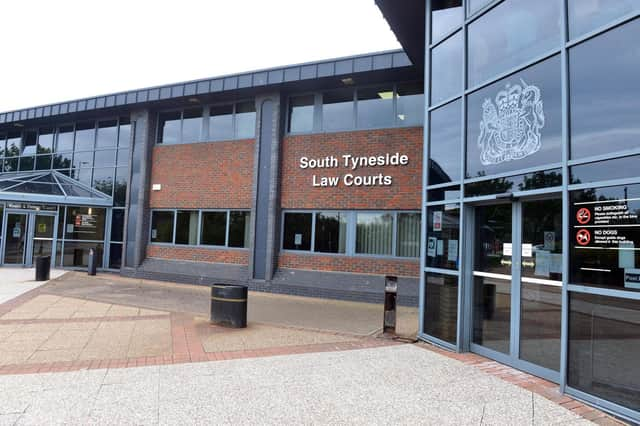 "The defendant got out and officers could see he had bloodshot eyes and was unsteady on his feet. He gave a positive reading. It's a 17 to 24-month disqualification."
Ms Hall said Brennan was taken to Wallsend's Middle Engine Lane police station after his arrest. He gave an evidential sample of 64mcg of alcohol in 100ml of breath. The legal limit is 35mcg. The court was told the dad, who pleaded guilty to drink driving, has a single previous conviction from 2012.
Heather Bolton, defending, urged magistrates to show leniency and to step out of their sentencing guidelines to limit Brennan's ban to a year.
She said: "He didn't intend to drive home. He had been to see friends and watch the England game. He was about two miles from home, and drove. If he didn't have a defective brake light, it's unlikely the police would have stopped him.
"He's a scaffolder who drives to work and drives at work. He now has to tell his work about this. He doesn't know if he will have a job. He also has a part-time job as a window cleaner, and that may go as well. I would ask you to see if you can keep this disqualification to 12 months."
Alongside the disqualification, borough magistrates fined Brennan £120, with £85 court costs and a £48 victim surcharge.