Former soldier tasered three times by police as he tried to resist arrest
A former soldier was tasered three times by police in South Tyneside after the car he was a passenger in was stopped and he refused to reveal his name.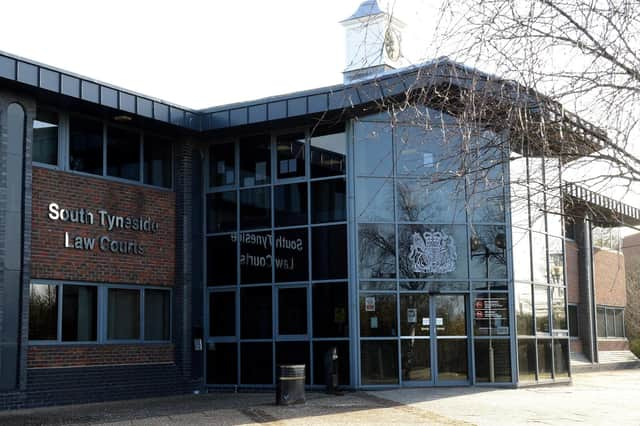 Anthony Matthews, 31, was tasered by officers after being accused of possessing an offensive weapon as he vacated the car in Borough Road, Jarrow.
Magistrates in South Tyneside heard that allegation was false and did not lead to a charge against Matthews, of Princess Drive, Dunston, Gateshead.
But it did spur the former Royal Dragoon-turned tattoo artist to not cooperate at the roadside on Monday, November 16.
Matthews, who was seriously injured on a tour of duty in Afghanistan a decade ago, was charged with obstructing or resisting a constable in the execution of their duty.
He pleaded guilty and was fined £40, with £85 court costs and a £34 victim surcharge.
Prosecutor Leanne Duffy said he had filmed the police stop on his mobile phone, adding: "He refused to give his details to them.
"He said that he wasn't going to be arrested and flailed his arms around.
"After his arrest, he said that he couldn't remember the incident due to the alcohol he had consumed."
Jonathan Cousins, defending, told the hearing there were discrepancies between the account given by police and video evidence taken on their body-worn cameras.
He added: "Mr Mathews served with the Royal Dragoons between 2017 and 2010. He was seriously injured in Afghanistan.
"He left the armed forces in 2010 as a result of his injuries and he now gets treatment for post-traumatic stress disorder.
"He was a rear seat passenger, but he was standing out of the vehicle.
"When he is asked for his details he gives a false name. That was rather foolish of him.
"The police thought that he and the others may have been breaching Covid regulations, which was not the case.
"They thought he had an offensive weapon, and he was then tasered three times by officers.
"His wrongdoing was that he gave a false name but that is the extent of what he has done."