Gateshead man jailed after leaving terrifying messages on the properties of women
The repeated harassment continued after being issued an interim sexual risk order.
Published 28th Feb 2023, 12:19 BST

- 2 min read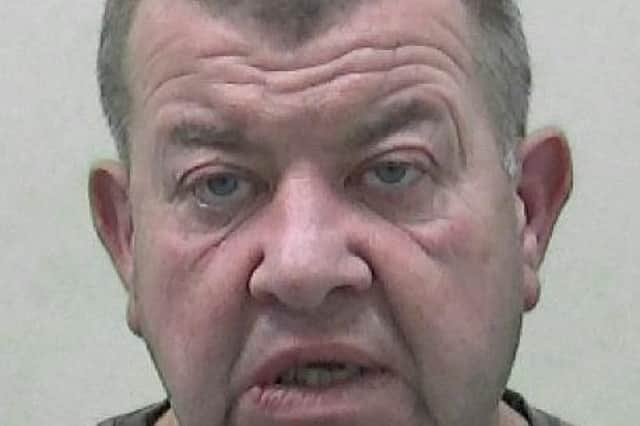 A man has been jailed for two years after continuously sexually harassing and terrifying women.
Jeffery Burke, 52, repeatedly scrawled sexually explicit phrases on the property of women as well as leaving ladies underwear on their vehicles.
The police were first made aware of Burke in 2020 after several complaints were made to the Gateshead East Neighbouring Policing team from women living in Bensham and St James' Village.
All of the women complained about an unknown man harassing them by leaving notes.
One victim reported Burke rang her intercom and told her he "liked to watch her getting in and out of the shower" and would tap on her windows in the early hours of the morning.
Burke was identified by a Gateshead Officer after CCTV showed him lurking outside a victim's home.
He initially hid from officers when they showed up at his workplace on the Team Valley.
The harasser was interviewed and then released under investigation with an interim sexual risk order which prevented him from entering parts of Gateshead and being on any private property without the owner's permission.
He was also banned from carrying marker pens in public.
However, it wasn't long before Burke started up with his old tricks- leaving more women handwritten notes and even stealing underwear from washing lines.
Burke was eventually charged with 13 offences, including multiple breaches of his sexual risk order, criminal damage and stalking.
As well as two years in prison, he has been issued with life-long restraining orders against all of his victims.
Sergeant Elliott Richardson said: "The terror and fear these women endured is something no one should ever have to experience- some suffered from paranoia and were terrified they were going to be sexually assaulted; some changed their entire routine for fear of being watched, and others were left feeling completely vulnerable.
"We are completely committed to protecting people from predators like this. Our message is clear- anyone found to be carrying out offences like this will be pursued and brought before the courts."