Husband branded 'disgraceful bully' after wife made shocking 17-minute recording of attack on her
A brute has been branded a "disgraceful bully" after his wife made a shocking 17-minute recording of him verbally and physically attacking her.
Published 27th Jan 2023, 14:32 BST

- 2 min read
Updated 27th Jan 2023, 14:32 BST
Rodney Main's victim hit record on her phone and captured audio evidence of his sickening behaviour towards her on May 31 2021.
Newcastle Crown Court heard Main can be heard "abusing her, humiliating her, assaulting her and punching her to the stomach".
Prosecutor Michael Bunch told the court: "During the incident he can be heard to repeatedly abuse her. He tells her any man in the world would ******* murder her, that he wishes she was dead."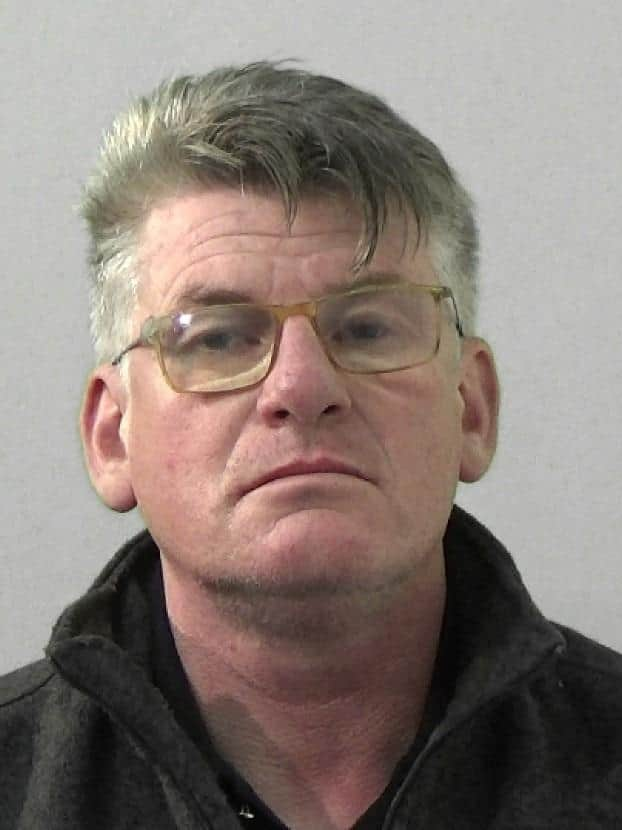 Mr Bunch said the attack was the last of four episodes of violence that the victim suffered at the hands of Main.
The court heard when the victim was asked to explain the abusive incidents she had suffered, she asked if police wanted to hear "the scary ones or the humiliating ones".
She told police the cause of some of the arguments was the couple's finances and said the abuse got worse as the relationship deteriorated.
Mr Bunch said in Febuary 2020 the victim had received abusive messages, saying "I ******* detest you" and calling her vile names.
In May 2020 Main pulled the woman roughly into a room.
In March 2021 he dragged her downstairs and caused a soft tissue injury to her ankle.
Later that month he punched her in the nose and kicked her in the stomach then pulled her hair back.
A few months after the final violent episode in May 2021, during which the recording was made, Main went to work in China.
But the court heard the arguments continued when he returned and he sent abusive messages and voicemails, saying his victim had "made his life hell"before she finally went to the police.
Main, 52, of Coleridge Avenue, South Shields, admitted controlling and coercive behaviour.
He was sentenced to 18 months imprisonment, suspended for two years, with rehabilitation requirements and 250 hours unpaid work with a lifelong restraining order.
Judge Sarah Mallett said she had seen a transcript of the audio recording made by the victim.
The judge said: "That recording is a lengthy recording of you coming in and out of the room, assaulting her, humiliating her, punching her to the stomach and between her legs.
"I hope you never forget how you behaved on that day.
"You repeatedly abused her and told her you detested her, you hated her and threatened her in a way which would have been extremely frightening. You were very abusive."
The judge added: "Your behaviour towards her was a disgraceful bully."
The court heard Main handed in character references to the court, is "deeply ashamed" of his conduct and has a genuine intention to reform his behaviour.
Judge Mallett said: "There is hope for a better future."