Man, 49, taken to hospital after suffering facial injury in alleged assault in Hebburn shopping precinct
A man has reportedly been assaulted in Hebburn town centre, Northumbria Police have confirmed. The alleged attack took place on the morning of Friday January 27.
A police cordon was put in place where the attack is said to have occurred, outside a shop on St John's Precinct. The cordon has since been removed and business are operating as normal.
A Northumbria Police spokesperson said: "Shortly before 9.20am today (Friday, January 27) police received a report of an assault outside of a premises on St John's Precinct in Hebburn.
"Emergency services attended the scene where it was reported that a man had been assaulted by another man and the suspect had left the area on foot before police arrived.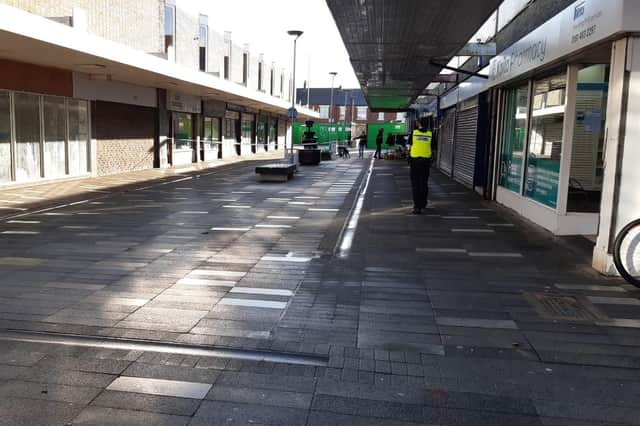 "The man, aged 49, was taken to hospital with a non-life threatening facial injury.
"Enquiries are ongoing and anyone with information should contact police using the 'Tell Us Something page' on our website quoting reference NP-20230127-0198."