New team to be set-up as part of off-road bike crackdown in South Tyneside
A new team is to be set-up by police officers to help tackle antisocial behaviour caused by nuisance off-road motorcycle riders.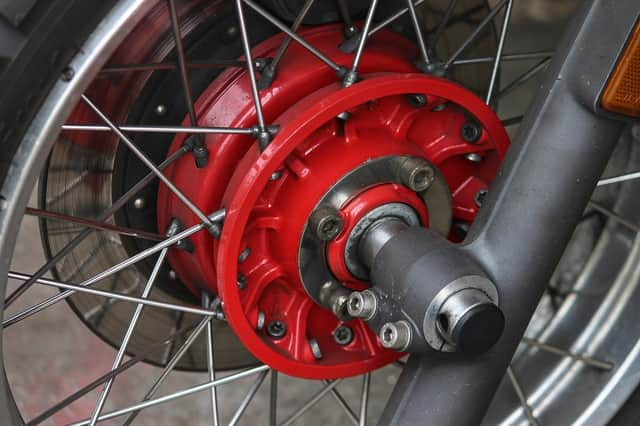 It comes following increasing concerns from residents and councillors around the disruption riders are causing to neighbourhoods across the area.
Northumbria Police representatives have outlined how "within the next month" a new dedicated team is to be set-up, including a sergeant and around eight officers, to look into the issue across South Tyneside and Sunderland.
Sergeant Gregg Robinson, from the Jarrow neighbourhood team at Northumbria Police, said plans will include continuing to work with South Tyneside Council to help serve legal notices and get the offenders' bikes seized where possible.
He said: "It's not going to be just looking at targeting people on a bike.
"It's going to be a case of where are they getting the petrol, where are they getting repaired, where are they buying them from, and targeting people who are trying to intercept and divert them in that way.
"We know that there is a problem, this new model, this new team that's coming in, they're investing in drones, we're trying to work with councils to serve tenants enforcement letters if we can identify people."
The comments came at the latest meeting of Jarrow and Boldon Community Area Forum (CAF) on Thursday, October 26.
Sgt Robinson said police figures from the period from September 1 to October 16 showed there were 22 reports of motorcycle disorder in the Jarrow area and five in the Boldon Colliery area.
Councillor Stephen Dean, Bede ward representative, said he was "really pleased" a dedicated team is being brought in to tackle the issue.
He added: "We need more police presence on a daily basis. They're driving all over with their balaclavas and everything on.
"It's not just in our wards, it's in every ward where they've got the problem with these motorcycles."
The meeting also heard from police that falsified number plates are becoming "more and more" common amongst riders, while the majority of bikes are off-road vehicles which are not registered.
A report to councillors added the force continues to work closely with the local authority on the issue, with "more pieces of actionable information" recently received, adding residents are urged to report any intelligence they have.
People can report incidents of nuisance motorbike riders to police at https://beta.northumbria.police.uk/ as well as by calling 101.