Northumbria Police force strengthened with over 600 new officers despite financial concerns
The force has well exceeded the government's target for recruitment.
Published 9th Mar 2023, 06:15 GMT

- 2 min read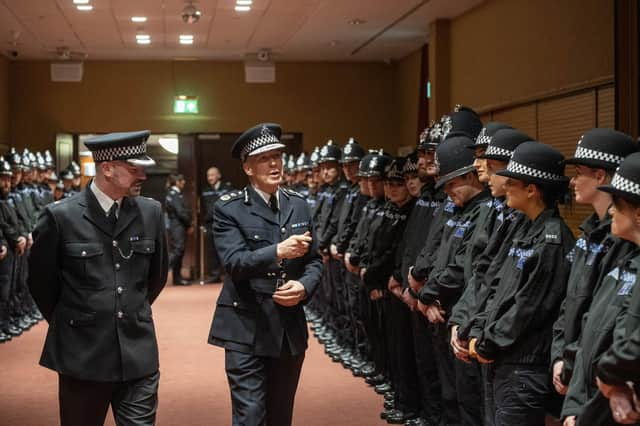 Over 600 officers have joined Northumbria Police over the last four years- well above the government's target.
Forces across the country were given a recruitment goal from September 2019 to March 2023, meaning Northumbria would have to increase its headcount from 3,129 to 3,744 officers.
Known as the uplift programme, the scheme was necessary to get more help into the community.
Chief Constable Winton Keenan, QPM, DL, said: "We are delighted to welcome our new officers. They are an absolutely vital addition to Northumbria Police and this really is great news for our local communities.
"Despite the financial challenges we continue to face, we recognise there is an essential need to recruit as many additional officers as possible. This is why we have taken the bold decision to commit to recruiting additional numbers of officers that will take us over and above the target which was set by the government.
"Despite such commitment, it must be recognised we remain considerably below the previous level of officer numbers we enjoyed prior to the successive reductions in funding we experienced towards policing over recent years. As such, there is a very real need for further, sustained investment in policing- so as to ensure we are able to meet modern-day demands and provide the levels of service our communities deserve."
The news that the Force has exceeded its target comes after its recruitment drive received praise in the latest report from His Majesty's Inspection of Constabulary and Fire & Rescue Service (HMICFRS). Inspectors recognised the successful innovative approach which had been taken to attract candidates from under-represented groups.