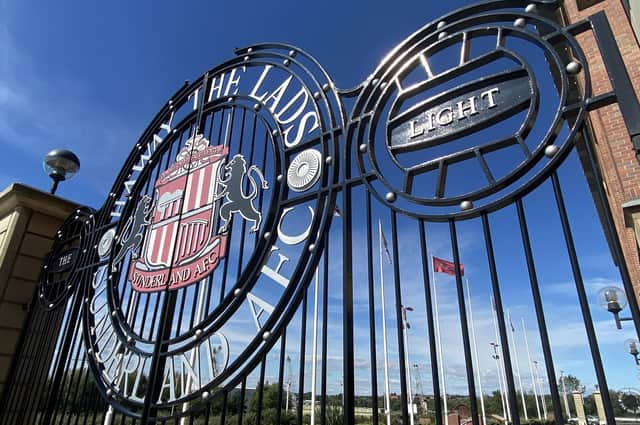 Over 40 fans are banned from The Stadium of Light. Picture by FRANK REID
Home Office figures show 44 banning orders were in place against Sunderland supporters as of August 1 – the highest of the 24 clubs in last season's League One – although the club does attract bigger crowds than division rivals.
The figures also show no Black Cat supporters were arrested for racist and indecent chanting in 2019-20, compared to nine in the previous five seasons, and nine Sunderland fans were arrested for other offences – including four for pitch invasions and two for public disorder.
The figures also show 25 Newcastle United fans being made the subject of banning orders, one arrest for racist chanting and 23 general arrests - including 15 for violent disorder and two alcohol-related offences.
The UK's football police chief said disorder was on the rise across the top five divisions before coronavirus restrictions forced more than 500 fixtures to be cancelled or played behind closed doors.
Banning orders are issued following a conviction for a football-related offence, and prevent offenders attending all regulated matches.
There were 1,621 orders issued nationally this year – a decrease of eight per cent on the same date in 2019 – but with 546 matches either cancelled or played without fans.
Nationally, arrests for racist and indecent chanting more than doubled compared to the campaign before – despite the severe restrictions on fan attendance.
There were 35 such arrests in 2019-20 compared to 14 in 2018-19.
The UK's football police chief, deputy chief constable Mark Roberts, said police normally see more incidents as seasons end, when titles and relegation battles are decided.
He said: "What we can see is that prior to the restrictions from Covid-19, there was already an increase in the levels of disorder at fixtures.
"In the previous season, there were incidents reported at 33% of 3,022 fixtures, and for the 2019-20 season, there were incidents reported at 36% of the 2,663 regulated fixtures.
"Significantly, the number of assaults against stadium staff and police officers are worryingly close to what we saw from a full season in 2018-19."
DCC Roberts said that aside from a few high-profile incidents, such as Liverpool winning the Premier League, the vast majority of fans respected the rules and stayed away from grounds.
The chair of anti-discrimination group Kick It Out, Sanjay Bhandari, said: "We need to mobilise everyone to stand against the rise in hate.
"Kick It Out will play its part with campaigning, education and talent programmes that diversify the face of football. But this is everyone's responsibility.
"We all need to do more and we all need to take a stand against discrimination."
A Home Office spokesperson said: "Hate crime has no place in football or anywhere else and we must all come together to confront it.
"The increase in these statistics is partly down to better recording and awareness, but we have no complacency in stamping out this evil from the game."