See shocking footage of danger driver who raced from police at 100mph and went the wrong way on roundabouts
A 100mph danger driver who crossed counties in a bid to get away from the police has been warned by a "shocked" judge he could have killed someone.
Published 25th Feb 2020, 14:19 BST

- 2 min read
Updated 26th Feb 2020, 09:06 BST
Police had to twice abandon the pursuit of Reece Bannister's Vauxhall Corsa as is was deemed too much of a risk to the public to continue to try and catch up with him.
A court was told that Bannister travelled at three times the speed limit during the pursuit and also "went through red lights and the wrong way around roundabouts".
The judge in the case told Bannister: "I am shocked, the driving is truly appalling."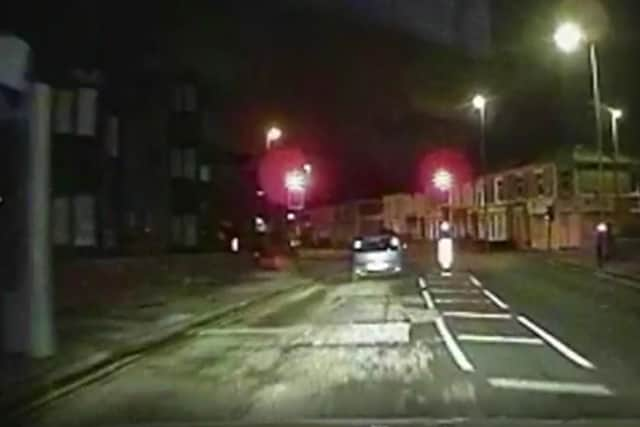 Newcastle Crown Court heard the 20-year-old, who had no licence or insurance, travelled from Jarrow to Chester-le-Street in the dark, at speeds of up to 100mph and had an "alarming disregard" for everyone else.
The court heard Bannister's bad driving started at Jarrow, through Hebburn, onto Pelaw, Felling and Gateshead and then to Low Fell and onto the A1 where he travelled "at speed" through roadworks, into Chester-le-Street and Beamish and then back to Chester-le-Street, where a stinger device deployed by the police brought him to a halt.
Bannister, formerly of Northbourne Road, Jarrow, admitted dangerous driving, having no licence and no insurance.
Judge Amanda Rippon said: "It is by the grace of something that no-one was killed, not least him, or the people working on the roadworks, or police officers following him or cars populated, no doubt by families, children, babies, pedestrians.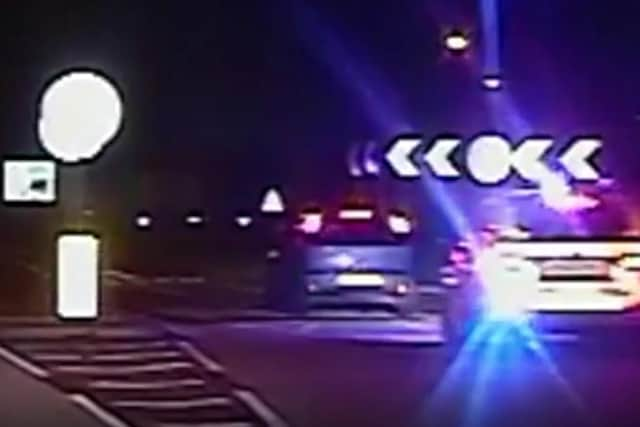 "I am shocked, the driving is truly appalling."
The court heard the pursuit happened on November 11 last year.
The judge told Bannister: "You drove very, very dangerously on roads between Jarrow and Chester-le-Street.
"You were pursued by the police through the entirety, almost, of your driving. It was discontinued twice because your driving was deemed to be so dangerous it was putting lives at risk and the officers couldn't continue.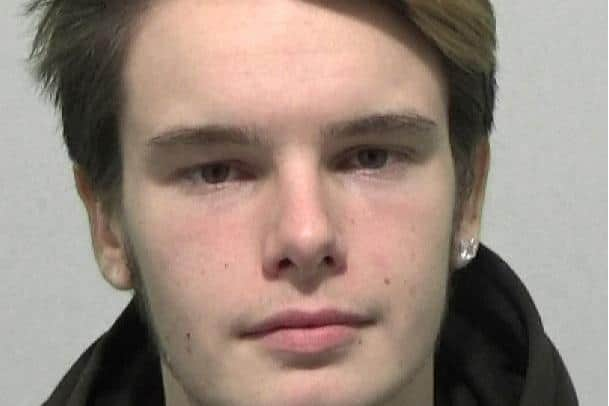 "Your speeds on residential streets went up to 90mph, that is three times the limit.
"Your speed on the A1 went over 100mph.
"You went through red lights, you went the wrong way around roundabouts, you drove with alarming disregard for the safety of every other road user and indeed yourself.
"You put lives at risk, including your own.
"It is literally by the grace of something you are not sitting in front of me for causing the death of somebody.
"This is driving which created a serious and substantial risk of harm."
Judge Rippon sentenced Bannister to nine months imprisonment, suspended for two years, with rehabilitation requirements and a six month night-time curfew.
The judge said the sentence could be suspended because Bannister, who has family support, appears capable of rehabilitation and has no previous convictions.
Helen Towers, defending, said Bannister, who has a troubled background, has a partner who has a child and is pregnant.
The court heard Bannister moved away from his previous peer group as they were committing driving offences.