South Tyneside burglar given three months to change his ways or face prison time
The warning comes after £1,300 worth of damage.
Published 3rd Mar 2023, 12:52 BST

- 2 min read
Updated 3rd Mar 2023, 12:53 BST
A South Tyneside burglar has been given three months to permanently change his ways – or risk being jailed.
A court heard Dean Baird, 35, of Stanhope Road, South Shields, flits between periods of criminality or finding work and being law abiding.
In his latest double bout of crime, he inflicted £1,300 of damage to a supported living complex and pinched a TV, and days later burgled a shared accommodation property to steal an £800 bike.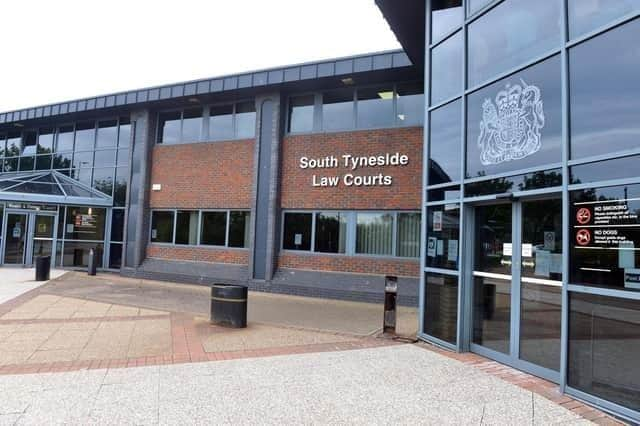 The borough's magistrates' court heard alcohol was the main driver to his offending – and he was currently teetotal and on his best behaviour.
District Judge Paul Currer praised him for his new-found path to honesty but said he would test his determination to stay crime-free by deferring what could have been an immediate prison term.
Delaying sentence for three months, he told Baird he was putting him "to the test", and added: "You'd normally be going straight to prison for the offences you've committed.
"I accept, fully, that you've a problem with alcohol that underpins your offending. I'm pleased that you are doing well."
Prosecutor Emma O'Hegarty said Baird smashed up a Tyne Housing property in Belgrave Terrace, central South Shields, on Wednesday, December 28, fleeing with a television.
And on Tuesday, January 3, he broke into a multi-occupancy property in Julian Avenue, Lawe Top, South Shields, and stole a black Carrera bicycle.
Of the Tyne Housing offences, Mrs O'Hegarty said: "A witness was working when he saw the defendant at the property. The defendant seemed agitated.
"The witness was told damage had been caused to internal doors and safety glass, doors had been ripped off their hinges and blinds pulled down. CCTV showed him running off with a TV."
Mrs O'Hegarty added: "At a multi-occupancy in Julian Street, a witness states that he was in his bed at 12.40am when he was woken by a bang and heard footsteps, he thought it was a male who used to live there.
"A short time later, he heard the front door close and looked out the window and saw a male pushing a Carrera bike which had been borrowed from a friend and left in a communal area."
Baird pleaded guilty to burglary other than a dwelling – theft, causing criminal damage, theft in a dwelling and failing to comply with a community order.
John Wesencraft, defending, said: "There are no previous matters of that type of burglary.
"You've someone who has been on a downward spiral of alcohol abuse and offending, and periods of being law-abiding and in employment. Fortunately, we're in the later and not the former."
Judge Currer told Baird he must return to court to be updated on his progress on Monday, May 22.