South Tyneside couple banned from shops due to anti-social behaviour
The pair will be unable to enter a string of shops for two years due to relentless behaviour.
Published 21st Feb 2023, 09:12 BST

- 1 min read
A couple have been banned from numerous shops across South Tyneside after being arrested more than 170 times each.
Anne Marie Simpson, 36, and her partner Christopher Rutherford, 40 received a two-year Criminal Behaviour Order for their anti-social and relentless actions.
Rutherford will spend a month behind bars for verbally abusing staff at Tesco Express on Prince Edward Road but both have been banned from Asda, Heron Foods, Next, Sainsbury's and Tesco stores across South Tyneside.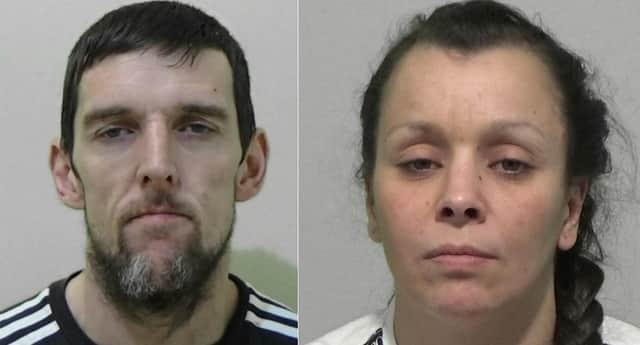 Entrance to any of these stores could result in their arrest.
Inspector Louise McClennan, of Northumbria Police, said: "We hope those who live, work in and visit South Shields- and also the wider area- will join us in welcoming the restrictions placed upon Simpson and Rutherford.
"The prolific pair have completely exhausted all chances they have been offered to turn their behaviour around and, instead of working with police and partners, both Simpson and Rutherford have continued to cause a nuisance and repeatedly break the law."
Simpson's previous convictions include assault, burglary and robbery whilst Rutherford has been reprimanded for drug offences alongside stealing offences.
On top of the Criminal Behaviour Order, an exclusion zone has been set up for Rutherford, meaning he is unable to set foot in areas covering Prince Edward Road to the Coast Road, Ocean Road and King Street towards Station Road, and Westoe Road towards King George Road, unless for a planned appointment.