Sunderland cannabis farm seized amidst drug crackdown
Last week saw a spell of major police action.
Published 4th Mar 2023, 14:17 GMT

- 1 min read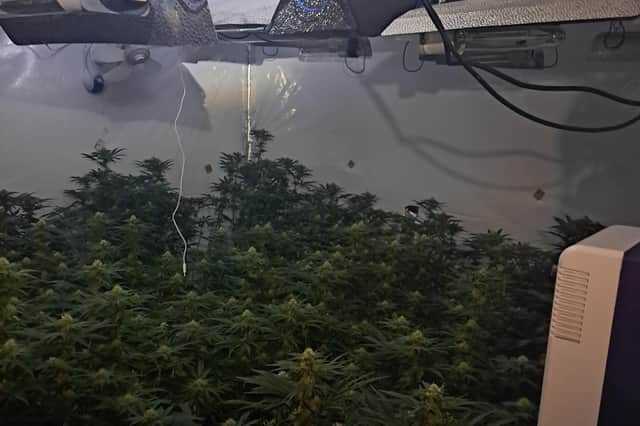 A cannabis farm in Sunderland has been shut down and £50,000 worth of drugs seized in a week of major police action.
Last week, teams working across Operation Sentinel uncovered a large-scale farm as well as £17,000 in suspected criminal cash, four cars and a BB gun at a house on Houghton Road in Hetton-le-Hole.
Three men- 32, 52 and 63- were arrested along with a 58-year-old woman. They have since been arrested on bail.
Detective Inspector Jonathan Wade, who led the activity, said: "By continuing to seize and destroy harmful drugs, we are taking away the money organised criminals rely on to fund their illegal activity, and this is one of our most efficient tools."
All cannabis plants were seized and the site dismantled.
The electricity was also bypassed but the site has since been made safe.
"People may think cannabis is a harmless substance, but it is an illegal drug being sold by criminals who think nothing of exploiting and abusing the vulnerable, using violence to get what they want, and flouting- and the ripple effects of this can cause real harm in our communities," Wade concluded.
Officers also targeted three other addresses in a bid to cease criminal drug activity.