Taxi driver faces losing cab licence after knocking down cyclist outside Boldon Asda
A taxi driver's job is on the line after he knocked over a cyclist outside a superstore due to the blinding glare of the summer sun, a court heard.
Published 9th Feb 2023, 17:25 GMT

- 2 min read
Munna Hussain, 32, left his victim with a fractured collar bone and minor tissue damage after sending him tumbling near Asda, at Boldon Colliery.
Hussain, of Athol Road, Hendon, Sunderland, was not working when he caused the accident at teatime on Tuesday, July 26 – and he stayed at the scene and dialled 999.
But he will have to face the music with cabbie licensing bosses at Newcastle City Council for his admitted mishap, his solicitor admitted.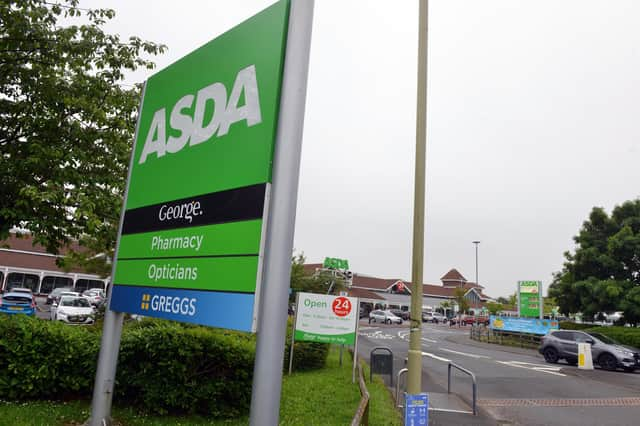 His victim also revealed in a statement he fears getting back on his bike due to the roads becoming more dangerous due to falling driving standards.
Prosecutor Mike Lawson told South Tyneside Magistrates Court: "A vehicle driven by the defendant struck a cyclist on a roundabout.
"The cyclist was in the inside lane and coming to a roundabout near Asda, with the road splitting into two lanes.
"The injured party was intending to go straight ahead but the defendant had not seen him and pulled across his path, colliding with him.
"The cyclist was thrown off his bike, sustaining injuries. He suffered a broken collarbone and soft tissue damage to a hip.
"He has undergone physiotherapy but does not need further medical treatment."
Hussain pleaded guilty to driving his Skoda Superb without due care and attention.
In a victim statement, the bike rider said he had taken to using a cross trainer at home instead of riding outdoors.
The court heard he believes driving skills had worsened to such a degree he "risks further injury".
David Forrester, defending, said: "The circumstances are really unfortunate. He contacted both ambulance and police and remained at the scene throughout.
"It was 4.50pm on a sunny day. He got to the roundabout and he thinks there was glare from the sun which prevented him from seeing the cyclist.
"The accident is going to have significant ramifications with his licence from Newcastle council. He's going to be on edge as to if he can still be a taxi driver."
Magistrates handed Hussain five penalty points and fined him £200, with £85 court costs and an £80 victim surcharge.