Warning over fake invoices scam which allows fraudsters to take control over your phone
Warnings have been issued to the public after scam emails were sent out which could lead to thieves grabbing their money.
The emails pretend to be from a genuine American company called Geek Squad. They say: "Thank you for choosing your annual subscription is expired and Auto Renewed as per your plan.
"We would thank you for the completation (sic) of 12-months maintenance plan. We auto-renewed your plan and Charged $349.99 USD (about £290) against your account.
"Please let us know if you have any issues regarding the payment as refund can be claimed within 24 hours of the payment."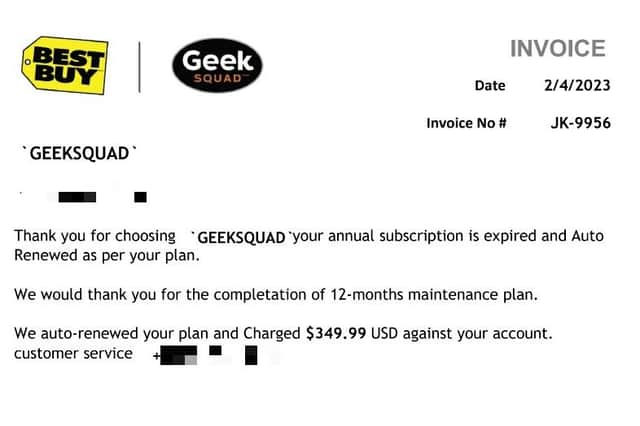 A typical item on fake invoices would be for "Desktop Services – PC Protection 360 (3 years subscription)", or antivirus internet security software that has not been bought, accidentally or otherwise.
The "invoice" then gives a number to call. The scammers want to scare people into thinking they are about to part with money for something they have not agreed to, then call the number to "resolve" the issue.
Those who call the number are connected to a fake customer service agent who says they must have access to their computer to sort the matter out.
The thieves are then able to steal personal details or money by having control of their victims' devices.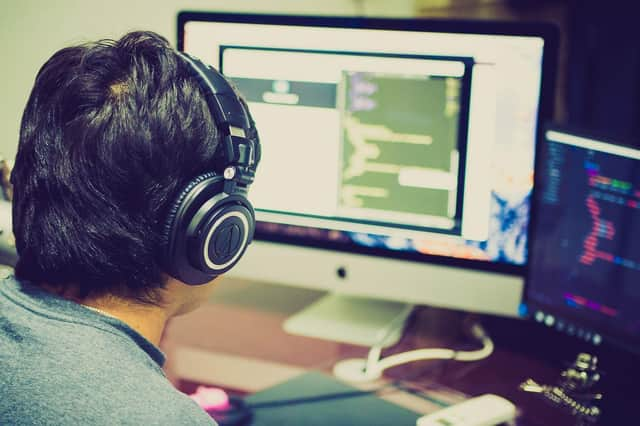 Clues to the fakeness of the invoices include the failure of the sender to use the name of their intended victim, bad spelling (such as "completation" instead of "completion") and the fact that UK citizens are being asked to pay for items in US dollars.
Which? magazine, has offered advice to anyone who has received the email.
The magazine said: "If you receive a scam email, you should send it to [email protected] and delete it.
"If you do grant someone access to your device, turn it off immediately and disconnect from your wi-fi. When you switch the device back on, remove any newly downloaded software by searching through your recent downloads.
"If you've lost any money or if scammers have gained access to your bank details, contact your bank straight away and report the scam to Action Fraud."