Who were Fred West and Rose West? The twisted Gloucester couple whose fantasies led to 'House of Horrors'
Fred and Rosemary West were two of the most notorious killers of the 20th Century, their home becoming known as the 'House of Horrors'.
Tuesday, 18th May 2021, 9:10 am
Updated
Tuesday, 18th May 2021, 9:34 am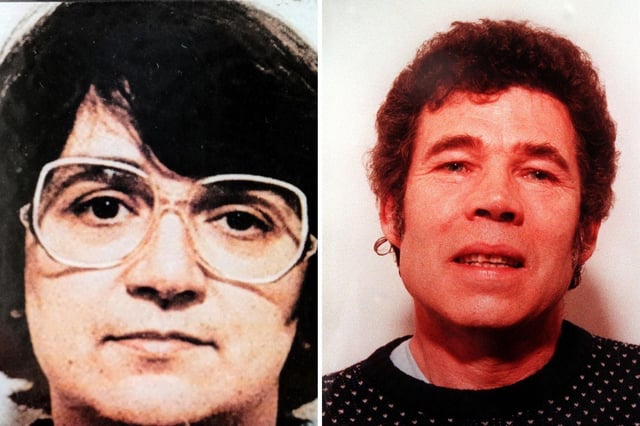 Fred and Rose West were two of the most notorious killers in the 20th Century
The couple preyed on vulnerable young girls and women to play out their sick sexual fantasies, which eventually led to murder.
Fred West, a builder, hanged himself in his remand cell at Winston Green jail, Birmingham, on New Year's Day 1995 before facing trial.
Rosemary West, who did stand trial, became the most notorious female mass killer in Britain since Myra Hindley when she was jailed in 1995 for the murder of 10 young girls and women.
Fred West was accused jointly on the 10 counts and alone faced further charges alleging the murder of his first wife, Catherine Costello, 26, and girlfriend Anne McFall, 18.
In one of the major trials of the 20th century, Rose West, 46, was caged for life after being found guilty of 10 murders at her trial at Winchester Crown Court.
The trial judge, Mr Justice Mantell, told West he hoped she would never be released when the jury found her guilty of murdering her eldest daughter Heather, 16, stepdaughter Charmaine, eight, her husband Fred's pregnant lover Shirley Anne Robinson, 18, Lynda Gough, 19, Carol Ann Cooper, 15, Lucy Partington, 21, Therese Siegenthaler, 21, Shirley Hubbard, 15, Juanita Mott, 18, and Alison Chambers, 17.
The "House of Horrors" at 25 Cromwell Street, Gloucester, became one of the most notorious addresses in the country after police discovered the bodies of nine women, including their daughter Heather, buried in the cellar and garden of the terraced house.
Their discoveries destroyed the facade of normality which the Wests had cunningly projected for so long and exposed a tale of sexual obsession, promiscuity, torture and sadism.
It was a chance conversation between a group of schoolchildren and a beat bobby in a street in Gloucester that started the investigation in 1992.
The Wests' horrifying trail of murder, abduction, sexual torture and depravity was eventually uncovered because of the tenacity of Detective Constable Hazel Savage.
She heard about a West "family joke", which the children told to social workers, that the couple's missing 16-year-old daughter Heather was "under the patio".
Det Con Savage eventually convinced senior officers of the possibility that the "joke" was not merely black humour - but a macabre veil for a grim truth that was uncovered in February 1994.
They were to find themselves ranked among the cruellest and most depraved murderers of the century, a pair whose grotesque sexual appetites cost the lives of ten young women - including their own child who was murdered to ensure her silence.
Much of the events which were to follow could be explained by their obsession with sex.
Also binding the pair together was Charmaine's murder.
That knowledge, and their increasingly bizarre sexual activities, were to end the lives of nine other young women, and damage the lives of an unknown number.
But while killing many victims, the couple were also indulging in bizarre sexual practices with vulnerable young people they befriended and lured into their home.
Lodgers told how Rosemary West worked as a prostitute. She entertained men - often more than one at a time - in "Rose's Room", a ground floor room outside which was a red light to warn the children to keep out when their mother was "busy".
Their final victim is the one whose death demonstrates that there was no depth of evil which Fred and Rosemary West were not prepared to plumb.
The Wests' oldest daughter Heather, was a 16-year-old who had just finished her GCSE examinations in 1987.
Fred West admitted killing his daughter when he appeared in Gloucester Magistrates' Court after her body was found.
It was Heather's disappearance which eventually led police seven years later to the drab inner city house and the launch of the marathon investigation.
A search warrant brought police diggers to the back garden and Heather's remains were the first to be uncovered.
Teams of police diggers virtually dismantled the lower parts of the house and kept finding more bodies.
The trail was to lead them to nearby Midland Road and on to Much Marcle, Fred West's birthplace, where the fields of Kempley gave up the bodies of his first wife Catherine, nanny Anne McFall and her unborn baby.
Fred West was found hanging in his cell at Winson Green Prison, Birmingham, on New Year's Day, 1995.
He had escaped justice, and his wife was left to face the courts, and the world, alone.