Going Green: Lots to celebrate that will help the planet
With the government abandoning key Net Zero plans, I feel very frustrated. Are things going to get worse for the environment or are there things to celebrate?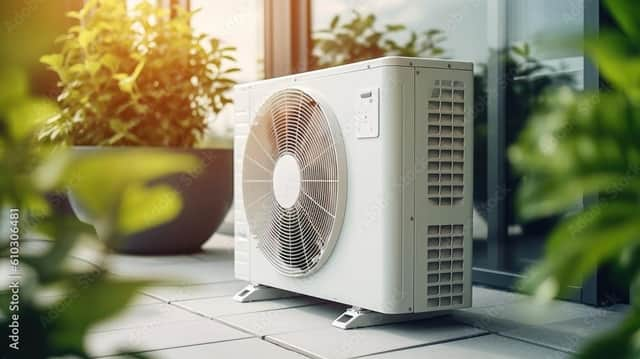 Undoubtably the government rowing back will do the environment and crucially our pockets harm, but there are plenty of good news stories out there at the moment that are a cause for real celebration when it comes to the climate and the planet.
The Prime Minister might have claimed heat pumps are "still expensive" when he weakened the plan to phase out the installation of gas boilers by 2035 but he actually helped the technology.
Firstly, by hiking grants for them by 50 per cent from £5,000 to £7,500 and secondly mentioning them nine times in his speech.
His comments helped increase enquiries about heat pump technology and the boiler upgrade scheme (BUS) five fold.
When it comes to energy too, the UK only has one coal fired power station remaining. According to Carbon Brief analysis, UK greenhouse gases fell by 3.4 percent in 2022. There was also a 15 percent reduction in coal use last year thanks to clean energy growth, high fossil fuel prices and above average temperatures. All this means the UK demand for coal – the most polluting fossil fuel - is the lowest it's been since George II was king in 1757, 266 years ago.
But the good news for the planet doesn't stop at energy. From the 1st of October, shops, food vendors and take aways are no longer allowed to sell single use plastic cutlery, polystyrene cups or food containers. Businesses that continue could be fined. It's hoped the new rules will help the environment in the same way charging for single use plastic bags in supermarkets did in 2015.
There's good news when it comes to travel too. At the end of the summer, the government announced an £80 million funding boost for Britain's bus services. This will go into lower fares and preventing service reduction as well as improving reliability. It's thought the measures will help more people use public transport which can only be good news for the planet, the air we breathe and congestion.
The National Grid has said they're considering an idea to pay households to turn down their heating this winter to prevent gas supply issues.
The government still has a grant in place where car dealerships or manufacturers can apply for electric vehicle grants so they can sell the technology more cheaply. The buyer doesn't apply, it's the seller who applies so they can discount the purchase price.
There are grants of up to 75 percent or £350 for landlords and homeowners to install electric vehicle charge points. Great news as sales of electric vehicles continue to climb.
London also has a £160 million scrappage scheme to help car owners swap their cars for electric vehicles to comply with the ULEZ ultra low emission zones. More details can be found here: https://tfl.gov.uk/modes/driving/ultra-low-emission-zone/scrappage-schemes
Despite the government rowing back on their Net Zero policies, banks aren't following their lead. The Prime Minister scrapped plans for mortgage lenders that forced them to make sure the properties they lent to had Energy Performance Certificates of C or above, but several major lenders, include Nationwide and Natwest, are sticking to their pledge to make 50 percent of their customer's homes EPC rated C or above.
Globally, over 160 firms with $70 trillion in assets have joined forces to try and help deliver the Paris agreement goals for global warming.
So, in summary, yes the government's decision to pedal back on Net Zero policies, such as improving energy efficiency in rented properties, is incredibly difficult to make sense of economically, but there's a lot of good things still happening that we can all celebrate.