Possible killer whale sighting off the North East coast at Seaham
A pod of animals onlookers say they think could be orcas has been spotted off the coast at Seaham.
Published 18th May 2020, 22:32 BST

- 1 min read
Updated 19th May 2020, 11:17 BST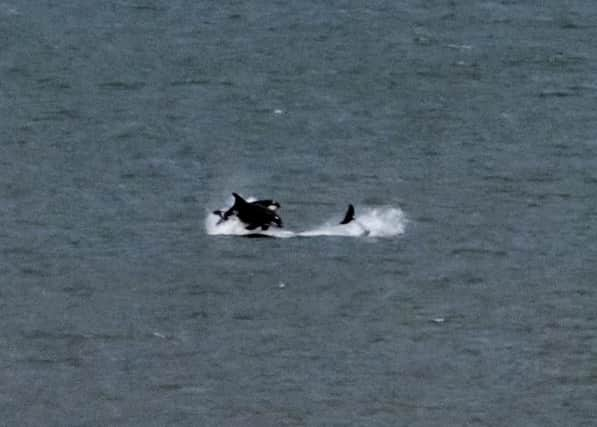 Eagle-eyed residents spotted the beautiful creatures leaping out of the water at Seaham Beach on Monday, May 18.
Resident Tim Ward believes the animals to be orcas - also known as killer whales - and took photographs when he spotted them in the water between 3.30pm and 4pm on Monday May 18.
It comes after reports of a confirmed sighting of a group of killer whales off the Northumberland coast at Seahouses earlier this month – and experts believe that it could be the same pod.
However, it is rare for killer whales to be spotted in the North Sea and some experts have said the animals photographed are more likely to be dolphins.
The photographs have been sent to experts in the hope they can confirm the sightings.
Neil Mearns at Sunderland Coastguard commented: "I am aware that there was a confirmed sighting of a pod of killer whales in Nothumberland on May 5 and it could well be the same ones which have moved down the coast.
"It's very rare for a killer whale to be seen in the North Sea, I've never come across one in this area before. It's possible they have taken a wrong turn, I'm sure they would have preferred to be heading up towards Scotland and the Atlantic Ocean."