Shocking pictures show 'industrial scale' fly-tipping in South Tyneside
Campaigners have accused South Tyneside Council bosses of ignoring fly-tipping 'on an industrial scale' and have demanded action.
Published 2nd Jan 2023, 04:55 BST

- 2 min read
Members of the North East Party say they have repeatedly reported problems in West Pastures Lane, close to Testo's roundabout, to the local authority – but to no avail.
The group says local residents are also being forced to plan a partial clean-up of the lane.
But the council has defended its record on tackling the anti-social behaviour and urged the public to continue to report illegal dumping.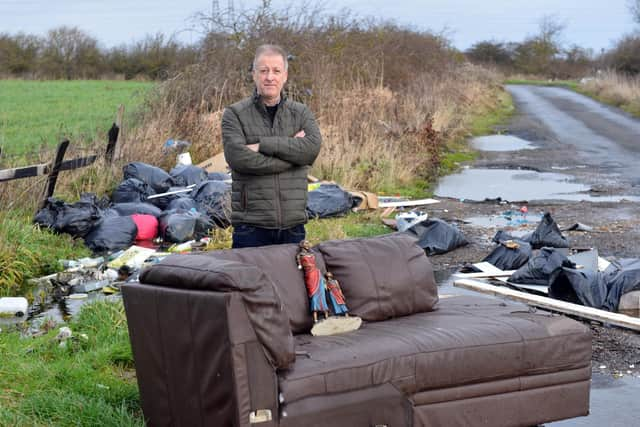 North East Party spokesperson for South Tyneside Vince Richardson said residents were 'horrified' by the state of the road, with large parts of the lane now looking 'more like a council tip than a green open space'.
Mr Richardson said the problem had been repeatedly reported to South Tyneside Council and local councillors without result. Mr Richardson said he had also contacted council leader Tracey Dixon directly.
'Tonnes of rubbish strewn along the lane'
He said: "I am asking a simple question on behalf of the residents - Will you have West Pastures lane cleaned up immediately and actively take further enforcement actions against this fly tipping, which is taking place on a commercial scale?"
Mr Richardson said the lane was a popular site with residents – or had been until the dumping started: "West Pastures Lane is used by dog walkers and families to enjoy the views and the green space," he said.
"Their walks are now being blighted by tonnes of rubbish strewn along the lane.
"Local residents are potentially planning to start clearing the tonnes of rubbish away themselves."
A spokesperson for South Tyneside Council said Coun Dixon was aware of the problem and had asked officers to take actions immediately: "We take instances of fly-tipping extremely seriously and we always pursue action against anyone we can identify as being responsible.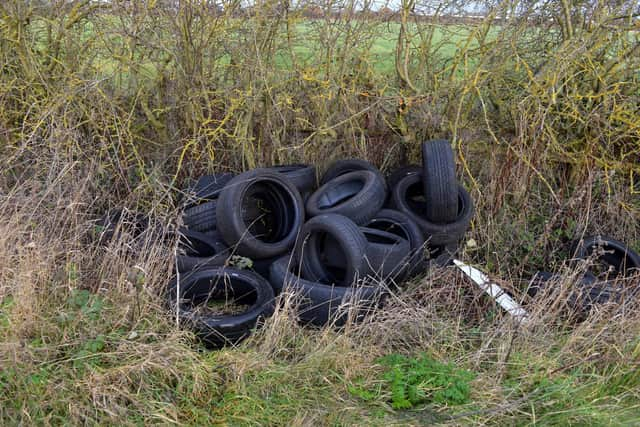 'The public can often be our eyes and ears'
"It doesn't matter whether it's one bin bag dumped in a grass verge or large quantities of waste scattered across a back lane, it is a criminal offence and we don't tolerate it," she said.
Residents had their own part to play, she added: "Through our Report It campaign, we continue to encourage people to tell us about incidents and provide as much information as possible, particularly details of any vehicles used.
"The public can often be our eyes and ears and we value the part they play in helping us to tackle fly-tipping in the Borough.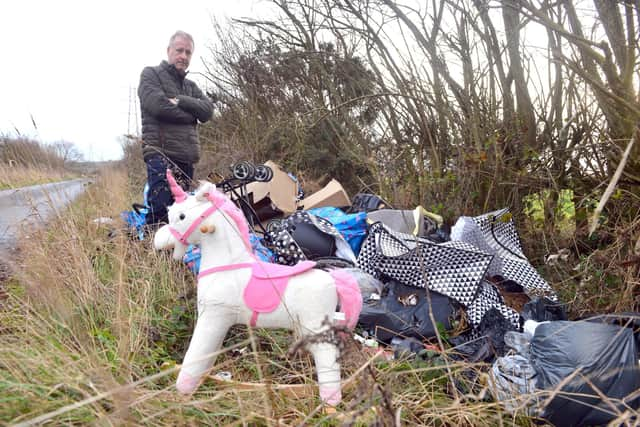 "We spend more than £2million a year keeping the borough clean and tidy; fly-tipping is not only illegal, it is a huge drain on our extremely stretched resources with the cost of cleaning up and investigating these offences placing an additional burden on taxpayers."
To report fly-tipping contact South Tyneside Council's Customer Contact Centre on 427 7000. All calls will be treated in the strictest confidence. Alternatively, report It online via the Council's website at www.southtyneside.gov.uk/reportit