Final months for Taybarns as owners convert restaurant into pub food venue
A popular all-you-can-eat restaurant in South Shields is set to be converted into a pub food venue.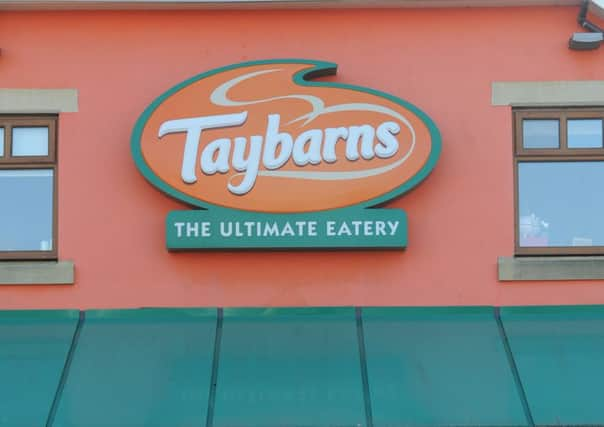 Taybarns, based in Hobsons Way, South Shields, will become a Brewers Fayre restaurant after a 'strategic review' undertaken by Whitbread, which owns both businesses.
It is understood the changes are proposed to take place this summer.
That could include the creation of a children's play area, with most Brewers Fayre restaurants having one.
A Whitbread spokesman said: "Whitbread is delighted to announce that following a strategic review of the Taybarns and Brewers Fayre businesses, we have decided to invest into the Taybarns restaurant estate and convert each site to the new Brewers Fayre restaurant format.
"This is a reflection of not only the quality of the sites but also a reflection of the quality of the teams that work so hard in each of our Taybarns Restaurants.
"We are confident our guests will enjoy all the benefits of our great value food and drink offer at our new Brewers Fayre formats.
"More details, including timescales for conversion to Brewers Fayre, will follow at a later date."
Taybarns has proved popular with its customers for its low-price menu.
Customers at its seven branches across the country pay a set price on arrival, and are then able to help themselves from a number of themed counters, eating as much as they like.
However, all of the branches, which opened in 2008, will now be converted to Brewers Fayre.
It is understood that staff at each of the seven sites have been told of the impending change, with their jobs expected to be safe.
Immediately after Taybarns was founded in 2008, it proved to be extremely popular, and in 2009, there was a proposal for 30 Brewers Fayre restaurants to convert.
However, that did not materialise, and the business continued to operate from seven branches in South Shields, Newcastle-upon-Tyne, Barnsley, Coventry, Newcastle-under-Lyme, Swansea and Wigan.
They will now all become a Brewers Fayre, which provides its customers with traditional pub food.
It currently has 159 branches in the UK, and also specialises in children's parties.
It is not yet known when or for how long the restaurant in Simonside will close while the changes are made.