Grieving dad calls for people to share their feelings
'They said it would get easier in time and I didn't believe them '" but it's true.'
Published 17th Dec 2016, 11:00 BST

- 3 min read
Updated 18th Dec 2016, 12:14 BST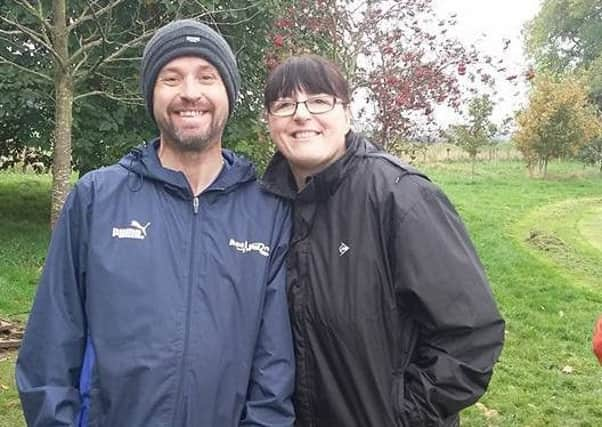 Those are the words of Alfie Leggett, who now believes people should seek help if they are struggling to come to terns with bereavement.
The 47-year-old still battles every day with the heartache of losing his youngest son Jack to a brain tumour.
The schoolboy was only nine when his tiny body gave up fighting days before Christmas of 2013 – two months after he was diagnosed.
While Alfie thought he was coping well with the death of his son – three years on he finally realised he wasn't.
At one point he admitted he had all but given up on life, finding Christmas particularly hard.
But while the festive period still remains a tough time for the dad – after reaching out for help and support, he has now found hope and a reason to carry on.
"Looking back now, I was just hiding what I was truly feeling, as I didn't want to feel like a burden on people.
"I'd paint a smile on my face and forced myself to be happy, but inside I was dying.
"There were people around me who understood but I think I just didn't want to admit I wasn't coping. But all that did was make me feel worse.
"I could feel myself sinking lower and lower, I was becoming irritable, angry with life and paranoid. I kept going over it in my head. Why Jack? Why not me?.
"As time went on, people were moving on with their lives and I started to find it harder to say how I was feeling because people would just think I should have moved on by then. It all came to a head earlier this year. I just thought I can't do this, I can't carry on.
"It was hard admitting I needed help because I didn't want to feel like a failure. But I was lucky, I had friends who could see what was happening - even though I couldn't - and stood by me. And eventually I started to talk more.
"If they hadn't have taken the time to really listen and to let me know that it was okay to be feeling the way I did, and it was okay to ask for help - I know I wouldn't be here now.
"I know, some people aren't as lucky as me, but there are so many helplines out there people can turn to - no one is ever really on their own.
"I am still up and down and I know the pain of losing Jack will never go away, but I am starting to learn to accept it and learn to live with it.
"Whenever I'm feeling low I think about my son and I know he wouldn't want me to give up and that's what helps to keep me going.
"That and I now know, that when I am struggling that it is okay to ask for help.
"I would encourage anyone who is struggling to ask for help - don't suffer like I did as there are people who genuinely care."
Our series of articles in the run-up to Christmas, supported by Hartlepool and East Durham Mind, aims to encourage people to reach out to others and let those struggling know help and support is available.
Today, people are being asked to think about friends or neighbours who might be lonely especially if they have lost a loved one. Let them know you are thinking about them or better still ask them to join you if you are having a Christmas get together.
*Bereavement charity Cruse Bereavement Care provides a freephone national helpline over the Christmas period from December 19 up to New Year's Day for anyone needing extra support over the festive period.
The helpline can be contacted by calling 0808 808 1677.