Heartache as MS patient forced to postpone life-changing operation in Mexico
A man who has been battling multiple sclerosis for a decade is facing heartache after being forced to postpone his life-changing treatment following a relapse.
Published 30th Jan 2018, 14:38 BST

- 2 min read
Updated 30th Jan 2018, 14:40 BST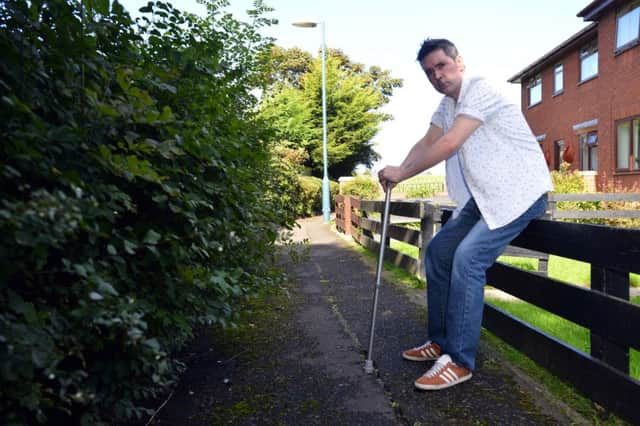 Paul George, 41, was diagnosed with relapsing-remitting MS 10 years ago and has been seen his life deteriorate as the symptoms progressed.
He launched a campaign to raise £40,000 for pioneering Hematopoietic Stem Cell Transplantation (HSCT) abroad and was set to undergo the treatment on Monday, April 2, at a clinic in Puebla, Mexico.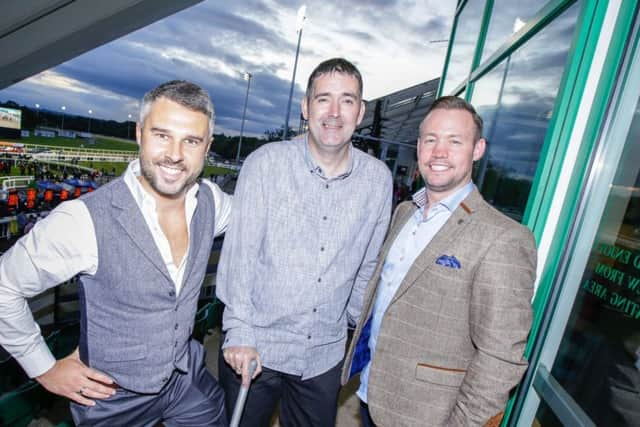 But following a deterioration in his health, he was forced to postpone it.
The dad-of-one, from Wilton Gardens, Boldon Colliery, has been in South Tyneside District Hospital for the last two weeks after the relapse, which saw him become paralysed from the waist down.
Although he is regaining some movement, Paul said he felt it was better to cancel the surgery until he had recovered.
The blow comes as Paul was celebrating a £14,000 donation from North East Heating & Plumbing merchant, Flame Heating Group, which brought his total funds to £34,000.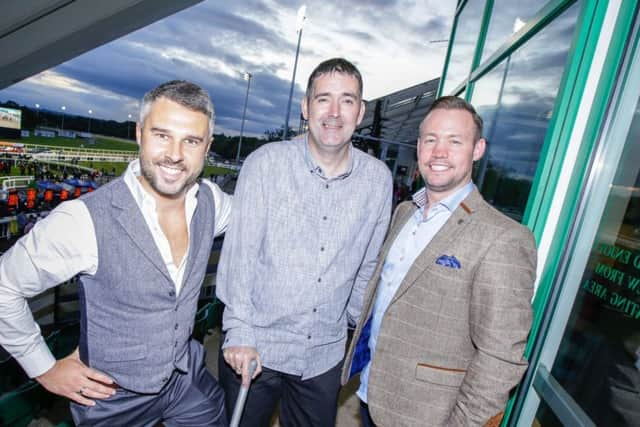 Paul said: "I have had to postpone treatment until a date later in the year because of my mobility.
"But I am not giving up, I am just postponing it until I can get the relapse under control."
Paul is now looking into continuing with physiotherapy to help him get back in shape for the procedure, which offers the possibility of slowing if not stopping the progression of his MS and improving mobility.
He is still looking to raise the final £6,000 needed and thanked Flame - which operates one of its eight trade counters in South Shields - for helping him near his target.
He said: "Accessing this treatment has the ability to significantly improve my quality of life, and words can't describe how grateful I am to John and Flame for their support.
"The donation is a massive boost and puts me another step closer to achieving my goal.
"I have been overwhelmed by everyone's support, which has meant so much to me and my entire family."
John Savage, managing director of Flame Heating Group, said the firm raised the money over the course of 2017, after learning of Paul's condition.
He said: "Paul has shown great courage and strength throughout his battle and hopefully our support will go a long way to him reaching his target.
"It is important to us to give something back to help others, and as soon as we heard about Paul's situation I was more than happy to get on board.
"I'd urge other businesses and people to support Paul's appeal to help him get over the line and access this life-changing treatment."
For more information about Paul's story or to donate to his cause, visit https://uk.gofundme.com/hsct-fundraising