Hebburn Charity clothing drive sees support sent to Turkey following earthquake
Some supplies are already in the impacted areas.
A Hebburn charity group has sent its first collection of supplies to Turkey following an earthquake which devastated the country earlier this month.
Hebburn Helps, which usually focuses on local residents, has sent supplies including clothing, toiletries, nappies and more.
The earthquake, which hit Turkey and Syria on Monday, February 6, has taken over 40,000 lives in south east Turkey and northern Syria with the global community supporting the two nations in the wake of the disaster.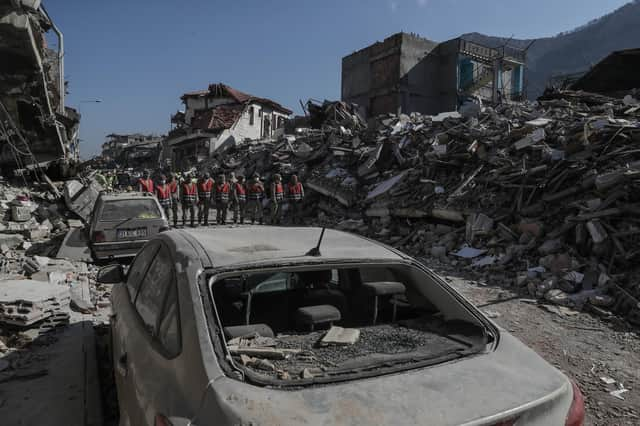 "I heard about the earthquake quite late" explains Hebburn Helps co-founder Angie Comerford. "I thought 'right we need to do something about this' and I knew the community would be right behind us."
The charity usually focuses on local causes and started as a foodbank eight years ago. Over that time the charity has also worked as a clothing bank and baby bank for South Tyneside residents. It has also provided packed lunches for local children and acted as a support group for the North East's homeless community.
"As it happens, where our building is, we've had a couple of Turkish guys building a new restaurant a few doors along. After speaking with them they went back over and have taken a load of stuff over" explains Angie.
"He messaged a few days ago to say they had landed with all the bits and pieces."
All it took was a social media message and support started coming from across the region. "We had a full back room full, in excess of about 50 or 60 bags [of clothes]. We handed that over to the guys who flew over and they are still out there."
The group still have lots of bags ready to send over and are looking to get additional support sent to the region as soon as they can.
In addition to local charities such as Hebburn Helps, national and international groups are asking for donations to help support efforts in the region with the Disasters Emergency Committee, Oxfam and the Red Cross have all set up emergency appeals to support humanitarian efforts in Turkey and Syria.