Legal Eagle: How to appeal against a guilty court verdict
Q: My daughter was recently found guilty following trial at the Crown Court, but my family do not agree with the outcome. We want her to appeal the conviction and sentence. What can we do?
Published 3rd Apr 2018, 12:47 BST

- 2 min read
Updated 3rd Apr 2018, 13:16 BST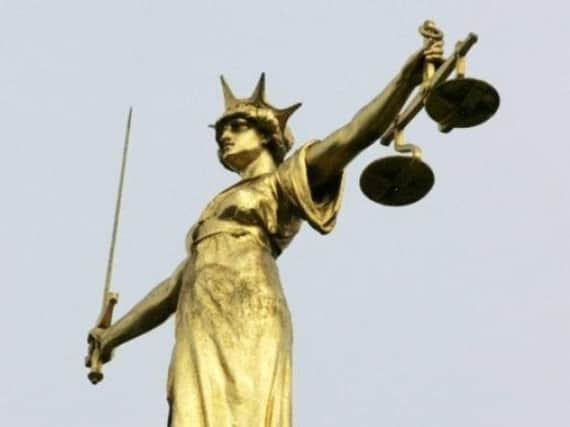 A: The first thing to do is for your daughter to speak with the solicitor that dealt with your case as they will be able to advise her about the chances of her appeal being successful.

The Barrister or Solicitor Advocate who dealt with the case would normally provide written advice on appeal. If there are grounds to appeal, her solicitor should assist in completing the relevant forms.

An appeal against conviction or sentence at the Crown Court can only be made if there was something wrong, for example the Judge made a mistake in relation to the law or the sentence was manifestly excessive. There may also be grounds for appeal if new and relevant evidence comes to light. Your daughter cannot appeal simply because she does not agree with the outcome of her case.

To start the appeal process, permission is needed from the Court of Appeal. An application must be submitted to the Court of Appeal within 28 days of the date of the decision that is being appealed.

The application will set out clearly the reasons for the appeal and will usually be based on the advice of the Barrister or Solicitor Advocate that represented your daughter at the Crown Court.

A single Judge in the Court of Appeal will review the application and will either grant permission for the appeal to progress or refuse the application. If the application is refused, written reasons for the decision will be provided.

If permission to appeal is allowed by the single Judge, there will then be a full hearing at the Court of Appeal and a Barrister will be allowed to represent your daughter at the appeal.

If the appeal is successful at the Court of Appeal, the conviction could be overturned, sent back for a re-trial and/or the sentence reduced.

However, there is a risk that if the appeal was unsuccessful, the sentence could restart from the beginning and the Court costs of the appeal could be imposed.

If a solicitor is not able to progress an appeal on her behalf, it is possible for your daughter to submit an appeal herself.

Ben Hoare Bell LLP has specialist criminal defence solicitors who can advise you on matters such as the above.
To speak to a solicitor please phone (0191) 5653112 or email [email protected] Visit www.benhoarebell.co.uk for more.