Martin Dubravka reveals why he couldn't sleep for TWO nights before Newcastle's win over Huddersfield
Martin Dubravka has revealed how he shrugged off jet lag and two sleepless nights to keep a third successive clean sheet at St James's Park.
Published 3rd Apr 2018, 06:00 BST

- 2 min read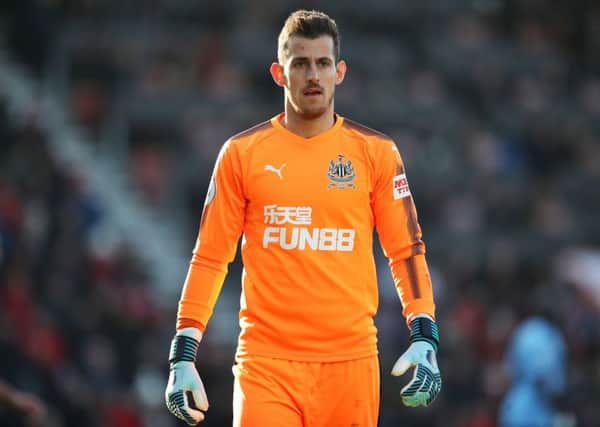 Newcastle United beat Huddersfield Town 1-0 on Saturday to move seven points clear of the Premier League's relegation zone.
Dubravka hadn't slept properly since returning from Thailand, where Slovaka had played two international friendlies.
The on-loan goalkeeper said: "I couldn't sleep! I still have it (jet lag). It was really difficult for me. For the first two days, I couldn't sleep. I didn't use the sleeping pills.
"It's a bit better now. I'm tired after the game, but I have friends and family here, so I'm happy that I can see them."
Newcastle, now 12th in the Premier League, have now gone 275 minutes at home without conceding a goal, and Dubravka is yet to pick the ball out of his net at St James's Park.
"That's how our defence is working," said Dubravka.
"I'm very happy that they're helping me. I'm trying to help them too.
"It was very important for us. It was a difficult game for us. We tried to control the game, but it was difficult to play against a team which was standing in front of the box.
"For a keeper, it's one of the worst games when you don't have so much to do but need to be ready. It was important that we won."
Dubravka didn't have a save to make against Huddersfield, who were beaten by an 80th-minute strike from Ayoze Perez.
"That's the worst for the keeper," said the 29-year-old, signed on loan from Sparta Prague in January. "You need to be focused for 90 minutes with not so much to do, but the defenders made this game very easy for me."
Dubravka managed to keep his cool and take instructions from the bench as his team-mates celebrated with Perez.
"I was so happy," said Dubravka. "I was running, I thought that I would go there also with the players, but then I realised I had to stay calm and be ready for the next 10 minutes, so I stopped the run.
"Actually, the coach was shouting information, and I tried to explain it to the players (who had been celebrating). Then I tried to enjoy the goal a little bit with the fans."