Mum launches campaign to improve road safety around schools in South Tyneside
A South Tyneside mum who set up a crossing patrol outside a primary school has decided to launch her own campaign in a bid to improve school crossings.
Published 30th Jan 2018, 14:23 BST

- 2 min read
Updated 30th Jan 2018, 14:25 BST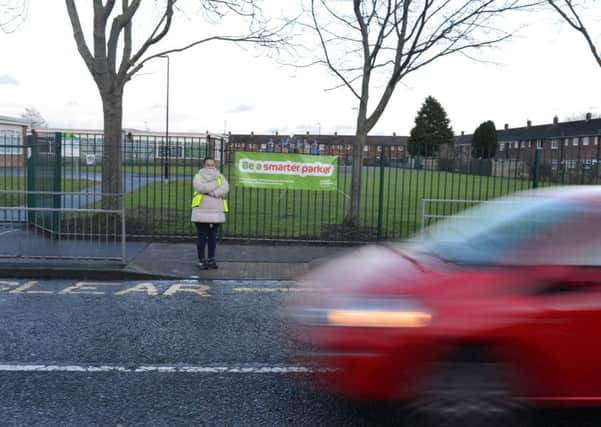 Becky Bailey was so concerned for the welfare of pupils at Biddick Hall Junior School, she stepped into the role left vacant through retirement.
The 31-year-old vowed to stay in place until council chiefs found a replacement, which they did within days.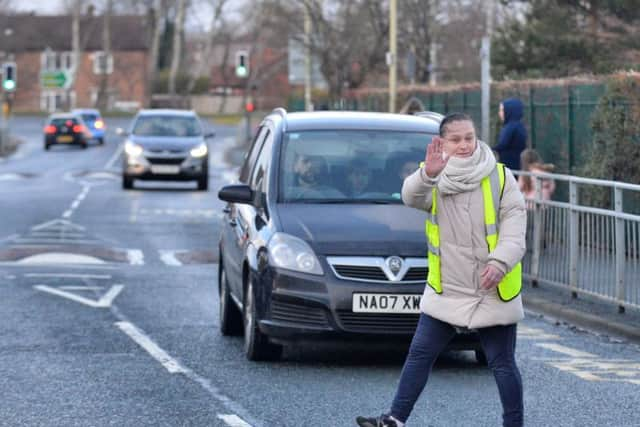 But now, the mother-of-four says more needs to be done to protect youngsters crossing the road due to parents parking their cars too close to school gates.
She is also looking at launching a petition to make school crossing patrols a mandatory service for councils to provide.
She says she also wants to see more traffic enforcement officers patrolling the roads around schools on a morning and afternoon and to either impose fines on those who park their cars obstructing the view of those trying to cross the road safely, or telling them to move on. Parking fines are the highest level outside of London at £70.
Becky said: "It's about having consistency around every school. I know Biddick Hall Juniors is not the only school with the problem.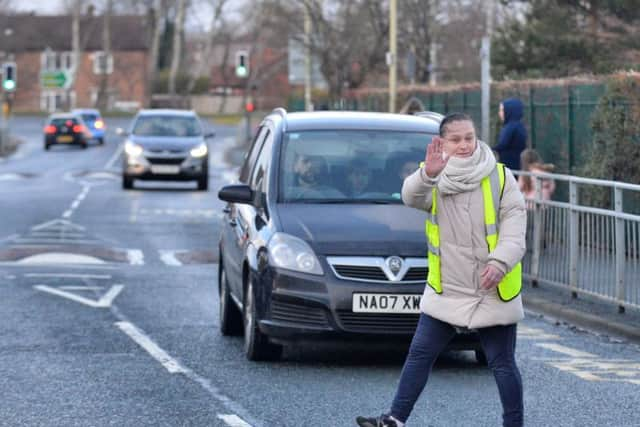 "There needs to be traffic enforcement officers who go round at school time, either giving parents fines for the way they are parking their cars or telling them to move them.
"The council have put the school crossing patrol in place, but there needs to be something done about how close parents are parking near to the school gates.
"I've seen a number of times the crossing patrol man has had to be in the middle of the road before he can see if anything is coming because of where the cars are parked.
"It's the kids I feel sorry for as these people are putting their lives at risk. They are making it a dangerous place for the kids to cross."
Currently school crossing patrols are not a mandatory service. However, it would need national legislation to be changed for this to happen.
A South Tyneside Council spokeswoman said: "Improving road safety is of paramount importance to us, particularly around our schools.
"The parking restrictions and keep clear zones in these areas are there to help keep our children safe and we would always appeal for parents to park legally and responsibly.
"Restrictions are regularly monitored and enforced in accordance with the law by our Civil Enforcement Team and the mobile CCTV car and action is taken against anyone found to be in breach of the restrictions.
"Our dedicated Road Safety Team also does a great deal of work in educating children about the dangers of roads and how to use safe crossing points, reinforcing parents' own teaching of road safety.
"Historically it has proven difficult to recruit school crossing patrols in certain locations, leading to the need to look at other longer term road safety measures. In some areas, a pedestrian crossing may be a better solution, benefiting all pedestrians 24 hours a day, not only during the school run."