South Shields playwright to focus on 1926 striking miners and 'Cramlington Train Wreckers'
Ed Waugh is shining light onto the striking miners who derailed a train during the 1926 General Strike.
Published 15th Mar 2023, 11:58 BST

- 2 min read
Updated 15th Mar 2023, 11:59 BST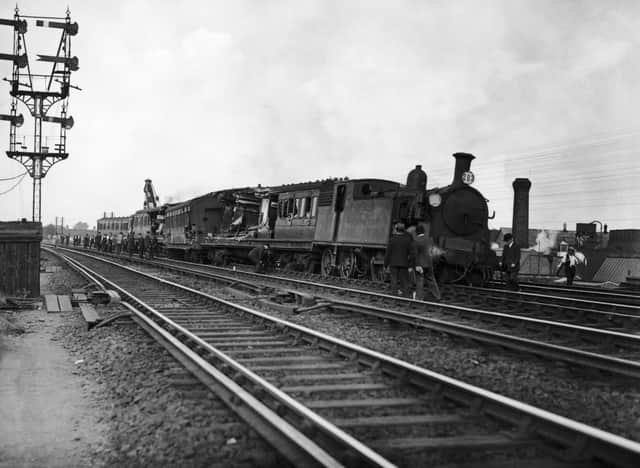 South Shields-based playwright Ed Waugh is appealing for information about the Cramlington train derailment for his latest project.
On March 10 1926, eight miners, striking during Britain's only General Strike, uncoupled a rail on the mainline Edinburgh to London railway.
Their intention was to derail a blackleg coal train they felt was undermining their industrial action. However, instead, they derailed a passenger train.
Fortunately, no one was killed. The volunteer driver had been warned of trouble ahead and slowed down.
Out of the 281 passengers, the only injury was a minor one to a man's foot.
The miners were each sentenced for up to eight years. However they were released early due to pressure from the trade union rank and file, politicians and judiciary who viewed the original sentences as too harsh.
Ed asks: "Were the Cramlington Train Wreckers terrorists or workers trying to defend their livelihoods, family and community against an economic onslaught that actually took place after the General Strike ended?
The story is one of high dramatic tension and has become an important part of British history, although largely forgotten today. With the centenary approaching it is important to assess the events in an informed, dramatic and entertaining manner.
"We'd be particularly interested in any memorabilia for a forthcoming exhibition."
The leader of the miners was Bill Muckle. Born in Westoe in December 1900, his father looked after pit ponies. In 1902 the family moved to Cramlington.
Ed is on the lookout for any information or connections to the Muckle family.
He and local historian Marie Dooley are set to address more than 120 people in Cramlington at a public meeting on March 30 about the event.
North East actor and folk singer Jamie Brown will be there to sing songs and also recite from Ed's latest play Wor Bella.