'Not an easy choice to make' Popular pubs in South Shields to close
Mechanics Arms and Lambton Arms will close in March.
Two incredibly popular South Shields pubs are set to close down, after 15 years of business.
The pub's management posted to the Mechanics Arms Facebook page to announce the news that both the Mechanics Arms and Lambton Arms would be closing in March.
In the post, the management stated that there were many factors as to why the pubs were needing to close, due to ill health of management, as well as changes in the hospitality sector and cost of living crisis.
They also expressed gratitude to the loyal customers they have had over the years, and the memories they have made while operating the pub.
The post read: "It is with heavy heart that this is the hardest post I have had to write. We have been at The Mechanics Arms and Lambton Arms for 15 years and what a fantastic time we've had, we've met some amazing people along the road, a lot of these customers now being like family,
"We've shared birthdays, anniversary's, weddings and every event along the way, having an amazing time whilst hosting these events.
"We have taken the decision it is time to retire it was not an easy choice to make. One of the major factors being ill health, foremost at the top of my priorities. It is now time to sit back and relax and enjoy ourselves."
Speaking of the cost of living crisis, the management said that in order to keep their pub afloat they would have to increase their prices, and stated that they are not prepared to do that.
The announcement of the pub closures was made 15 years to the day of the pub opening its doors under the current management.
They wrote: "Thank You each and everyone who has supported us throughout our time at these amazing pubs. We have made the decision 15 years to the day we opened our doors is the day we will close them."
The pubs will close their doors for good on Sunday March 12, which the management promise to be a "night of fun and laughter".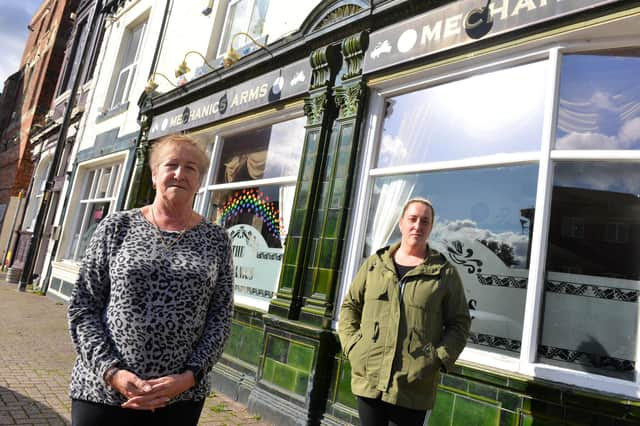 The pubs which are owned by Camerons Brewery will go for sale, and those who are interested in purchasing it are asked to contact Laura Spaulding from the company.