Nursery of the Year 2018: Who gets your vote as the best in South Tyneside?
The search has begun for our Nursery of the Year 2018 and we need your help to compile the shortlist.
Published 3rd Apr 2018, 13:35 BST

- 2 min read
Updated 3rd Apr 2018, 13:46 BST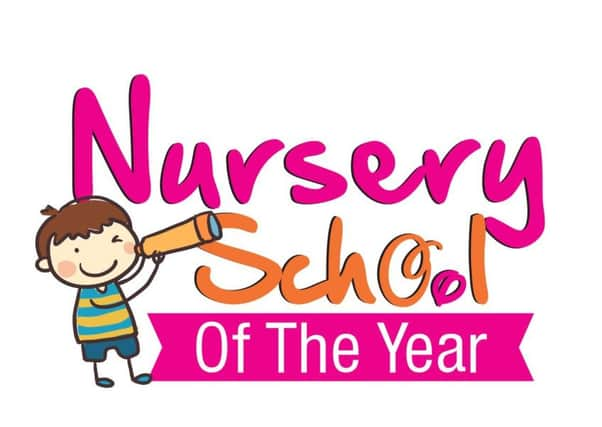 Choosing the right nursery for their children is a priority for parents everywhere.
For many, it will be the first time the child has spent time away from his or her family.
To have the reassurance that nursery staff are doing everything they can to help your child enjoy it makes life easier - and now we want you to tell us which nursery gets your vote for the best in the area.
Does your child never want to leave? Are they always learning and developing every time they attend?
And, more importantly, are they having fun and making friends?
Whatever it is, we want to know. We have drawn up a list of nurseries in the area that will compete for the title of Nursery of the Year 2018. You can see this list in full below.
And now we need you to help us decide who from this list is deserving of a place in our top 10 finalists.
To vote, fill in the coupon (which will be in your Gazette every day until April 14) with the full name, address and voting number of the nursery you wish to nominate.
Nominations close on Friday, April 20, at 10am.
Photocopies or defaced coupons will not be accepted. Coupons hand delivered to the office or coupons that are received after the closing date will also not be accepted.
SGZ001, Ashfield Nursery & ELC, 259 Stanhope Road, South Shields.
SGZ002, Beach Hill Nursery, 81 Beach Road, South Shields.
SGZ003, Stanley's @ Bede Nursery, Inverness Road, Jarrow.
SGZ004, Biddick Hall & Whiteleas Children's Centre, Galsworthy Road, South Shields.
SGZ005, Bolden Nursery, Reginald Street, Boldon Colliery.
SGZ006, Cleadon Tower Nursery School, Hillside, South Shields.
SGZ007, Clervaux Nursery School, Clervaux Terrace, Jarrow.
SGZ008, Harton Village Kindergarten, Sunderland Road, South Shields.
SGZ009, Hedworth Field Primary School (Nursery), Linkway, Hedworth Estate, Jarrow.
SGZ010, Helen Gibson Nursery School, North Lane, East Boldon.
SGZ011, Horsley Hill Children's Centre, Norham Avenue North, South Shields.
SGZ012, Little Jems Nursery, Alkali House, 13 Swinburns Street, Jarrow.
SGZ013, Noah's Ark Nursery, West Park Road, South Shields.
SGZ014, Nursery Time Kindergarten, 71 - 73 Beach Road, South Shields.
SGZ015, Nurserytime, 84 Victoria Road West, Hebburn.
SGZ016, St Oswalds RC Primary School (Nursery Provision), Nash Avenue, South Shields.
SGZ017, Sue Hedley Nursery School, Campbell Park Road, Hebburn.
SGZ018, The Bungalow Pre-School, St Edward Road, South Shields.
SGZ019, Westoe Village Kindergarten, St George's Ave, South Shields.
SGZ020, Stanleys @ All Saints, Whitehall Street, South Shields.