CHILDLINE ADVICE: Five tips to keeping your kids safe on the internet
You've probably heard the saying 'it takes a village to raise a child'.
Monday, 7th December 2020, 12:00 am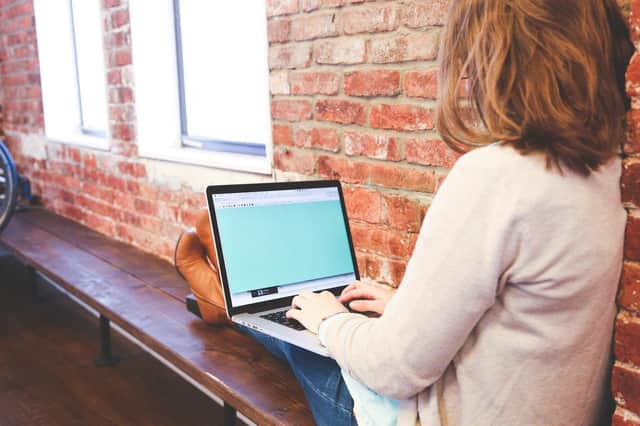 Extra care needs to be taken by children when accessing online information.
A young person's growth and development is influenced by their family, peers and community, each contributing to the child's personality and character.
We at Childline and the NSPCC know that too, and we're grateful to everyone who helps us help children and young people.
One organisation which has been an incredible partner to us is O2, and this month marks the five-year anniversary of our co-creation of the Net Aware website.
We know how hard it can be to get young people to talk about what they're up to online, so think of Net Aware as an easier way to find out more about your child's online habits and help you understand the latest social networks, apps and games.
The site also includes advice on how to talk to your child about cyberbullying, safer online interaction, and highlighting the risks of Zoom, Google Hangouts and other online services we're all using a lot more this year.
To mark five years of their support, we asked O2 and our own experts for five of their best online safety tips…
Firstly, involve your children in the process of deciding how much time they can spend online. Doing so will help them think about the process and develop good online habits.
Next, set up parental controls on your child's device, to ensure everything they're using is suitable for their age.
Thirdly, watch for signs they might need help. If they're withdrawn or quieter than usual, get angry when you approach their device or have mental health or sleep issues, start a conversation or check out Net Aware for more advice.
Fourthly, help them master the basics – sit with them and explore their favourite apps, learn how to report and block, decline friend requests from strangers, and set appropriate privacy levels.
Lastly, it's important for children to have a safe space they can talk about their concerns without judgement, and normalising the conversation at an early age really helps.
We're here for children, but Net Aware is there for you too.