CHILDLINE: Campaign tackles loneliness among children
"I am so lonely as I have no friends at school anymore. I often cry myself to sleep at night." These are the heart-breaking words of a 10-year-old girl, speaking to a Childline volunteer.
Published 6th Mar 2023, 00:00 GMT

- 2 min read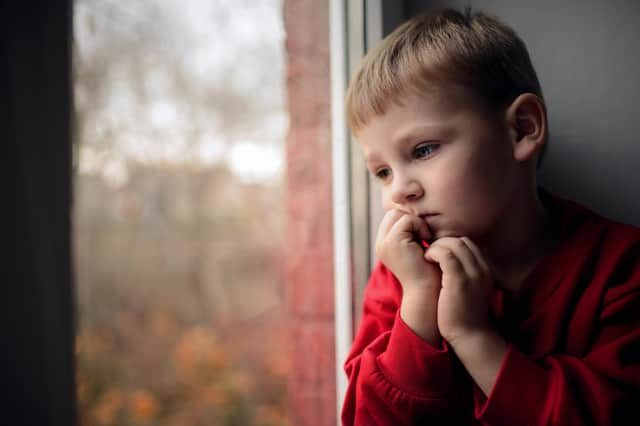 In response to cases such as this, we have launched a campaign to tackle the issue of loneliness among young people. It comes in the wake of new data showing Childline is contacted on average 15 times a day by children struggling with loneliness.
New figures showed that Childline delivered 5,564 counselling sessions with children on the issue between April 2021 and March 2022. Sessions on the topic have remained a high concern in recent years, but particularly alarming is a 71% increase in contacts from under 11s seeking support for loneliness since 2017/18.
With the help of supermarket retailer LIDL, who have fundraised for the NSPCC for the last two years, we have launched the 'Day in the Lonely' campaign. Its aim is to let children suffering with loneliness know the feelings do not need to last, and to encourage them to speak openly about their mental health issues early so they do not escalate to crisis point.
Poor mental health remains a top concern for children contacting Childline and has been for the last six years. Our Childline counsellors have heard many examples of young people dealing with loneliness, such as a 15-year-old boy who told our volunteers that he had begun "acting happy" while his mum was around, but in reality, felt as if he were "dying inside".
To help spread the NSPCC and Childline's message, three videos have been released as part of the 'Day in the Lonely' campaign. Each clip shows a day in the life of three young people and the different ways they experience loneliness.
We must do all we can to create an environment where young people feel comfortable enough to discuss these feelings. That is the first step in making an improvement.
Children and young people can contact Childline for free, confidential support and advice 24 hours a day online at www.childline.org.uk or on the phone on 0800 1111.