CHILDLINE: LEGO partnership helping build a safe and fun online environment for children
The online world is an integral part of children's lives – whether for completing schoolwork or staying in touch with family and friends.
Published 6th Mar 2023, 10:00 BST

- 2 min read
Updated 31st Mar 2023, 11:18 BST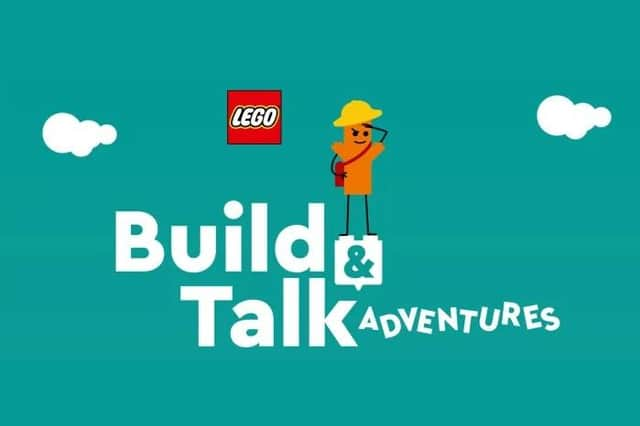 Everyone at Childline is dedicated to supporting children and young people, and the NSPCC is there to support parents, carers, and anyone who works with children to ensure that the online world stays a positive, fun and useful space for kids.
Our counsellors hear daily from young people who have had unsafe or negative experiences online and navigating this constantly evolving world can be daunting for parents and caregivers.
This week, I'd like to mention work the NSPCC is doing with trusted organisations to make sure that parents and caregivers feel as supported as possible in tackling tricky topics.
We've partnered with LEGO to help promote their Build & Talk online safety resources which help make talking about online safety fun. Using simple play-based activities on the LEGO Build & Talk webpage, parents and children can gain the confidence and knowledge to address tricky subjects with young people in school or at home.
The NSPCC has also partnered with Jo Malone London to launch the Positively Online campaign, which helps guide conversations with young people about online wellbeing to ensure the internet remains a positive experience for children.
These conversations include screen-time, using wellbeing settings on social media, and how to mute or block accounts and content that upset them or cause low self-esteem.
It can be tricky to know how to talk about the internet, especially with children. But it's important to consider your own online habits, the language you use and the example you set.
As adults, we of course use the internet differently from children. But, by demonstrating your understanding, you can help foster an inclusive atmosphere that may help with more difficult conversations in the future.
There are plenty of tips on the Childline website and the NSPCC website to help children and young people, parents and carers to help build their digital resilience and make their online experience a safe and beneficial one.
And don't forget, children can speak to our counsellors whenever they need us on 0800 1111.