CHILDLINE: More than 8,000 counselling sessions on bullying in one year
Our Childline counsellors hear from young people every day who have experienced bullying. We know how isolating it can be, and the impact it can have on their lives.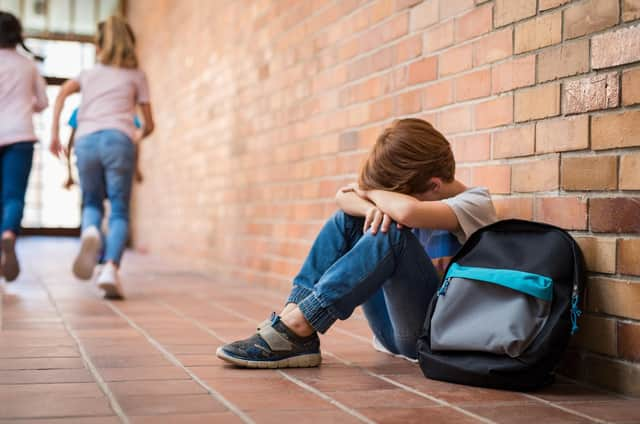 One 13-year-old girl told our counsellors: "My bully has been threatening to beat me up for weeks. The girl cornered me today and shoved my head into a wall.
"She did it so hard that it gave me a nosebleed. I'm scared it's only going to get worse."
More than 8,000 Childline counselling sessions have taken place about bullying in the last year. The majority of these related to in-person bullying, but more than 900 related to online incidents.
This week marks Anti-Bullying Week, an annual event co-ordinated by the Anti-Bullying Alliance to remind us that preventing and responding to bullying is vital.
Parents and carers need to be aware of potential signs that a child is being bullied to be able to offer support. This could range from appearing withdrawn, upset or having angry or out of character outbursts.
Their belongings might get lost or damaged, they may have unexplained physical injuries and their school performance may suffer.
With online bullying you may notice that your child is spending more or less time online compared to how often they normally would.
Talking to your child and reminding them to come to you with anything that might be making them feel anxious or sad will help, and if they explain they're being bullied, try to remain calm.
Reassure them that it will be OK, and that you're always there for them.
If a child is being bullied at school, report it immediately to their teacher or headteacher.
If they are being bullied online, explore how to report or block messages that upset them.
Taking away their device may make them feel like whatever has happened is their fault, so suggest they take time away from the app they received the messages on instead.
There's more advice for parents and children on the NSPCC and Childline websites, and our counsellors are here around the clock for young people who are experiencing bullying of any kind.