CHILDLINE: R&B artist, footballer and rapper and actor share their experiences in video
Childline is a service for any child or young person, no matter who they are, what their background or what they're going through.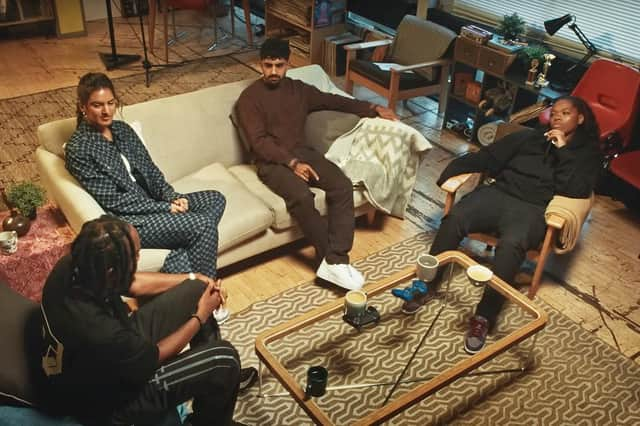 We are always looking for new ways to help let young people know we are here to help them, and our counsellors have the knowledge to answer every contact with confidence, thanks to regular training, including around inclusion and diversity.
This week, our Childline counselling service launched a new film in collaboration with creative agency Versus called Team Talk. It features R&B artist Asha Gold, rapper and actor Cristale and Blackburn Rovers footballer Dilan Markanday talking about their backgrounds.
The video was made as a result of feedback from children from Black, Asian and ethnically minoritized communities who sometimes feel they have a lack of support, because we want to ensure every child knows they have someone to talk to about whatever concerns they may be facing.
In the video – which you can watch here – the celebrities discuss some of the challenges young people may face when growing up, including mental health, school, relationships and culture.
They also encourage young people to use Childline as a source of impartial and confidential support, because as Asha Gold tells viewers even if you have loving friends and family, "sometimes you just want someone who is neutral or objective".
Whatever the reason a young person might need to get in touch with Childline, and whoever they might be, we want to reassure children across the region and the country that they can speak to our counsellors around the clock without fear of judgement.
We would encourage adults and children to watch the video, but also to explore the Childline website and find out more about how the service can help young people with whatever they're going through.
Children and young people can speak to a trained counsellor over the phone, via email or on a one to one chat on the Childline website.
Through the website, they can also speak to other young people on moderated message boards about their experiences and learn that, whatever they are going through, they are not alone.