EMMA LEWELL-BUCK MP: There really is something dark and rotten at the heart of this Government
There really is something dark and rotten at the heart of this Government.
Published 10th Mar 2023, 10:13 GMT

- 2 min read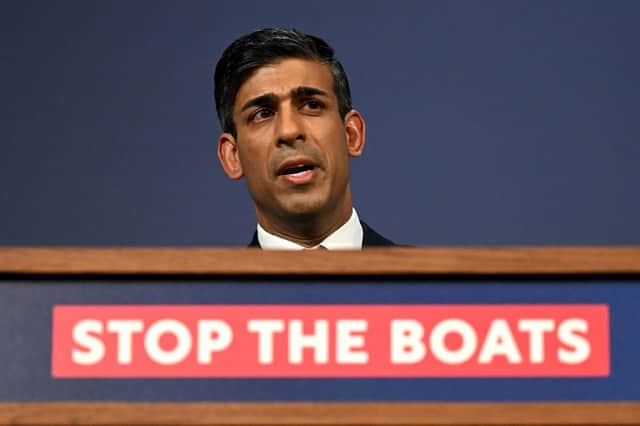 In amongst all the nasty rhetoric of stopping the small boats, many people may have missed the effects of the new proposals for unaccompanied children seeking safety and sanctuary.
These children in question often have no-one at all left in the world; they have lost everything and everyone, children suffering trauma and loss on a scale most of us can't even begin to imagine.
The new Bill would instil the legal power for a Home Secretary to decide which underage child trafficked to our shores would get to stay and which would be deported, all whilst remaining alone. Under this new law, children who arrive frightened and exhausted will be immediately detained for up to 28 days before being deported.
Things are already depressingly bleak for unaccompanied asylum-seeking children arriving in the UK. Article 39 children's rights charity has threatened legal action against the Home Office and the Department for Education if they do not stop housing unaccompanied asylum-seeking children in Home Office-run hotels. Several of which have gone missing from these hotels.
The Children Act 1989 places responsibility on local authorities to look after children in their area who are without parental or family care and have nowhere to live, but asylum-seeking children are being kept outside the child welfare system, they are being denied fundamental protections and there is no independent scrutiny of each child's welfare and treatment.
These children should have looked-after status and be in the care of local authorities from the moment they arrive, with access to legal aid, advocacy, education and care.Of course criminal trafficking gangs must be dealt with; Labour is proposing a new cross-border police unit, an end to hotel use, reformed resettlement schemes and targeted aid to tackle humanitarian crises at source without denying children access to safety simply because of where they came from.
A core part of our history and identity as a country is of looking after the most vulnerable children. I am heartbroken but unsurprised at how low this Government will go when it comes to children's rights.