EMMA LEWELL-BUCK: Tories' unnecessary photo IDs will lock millions out of democracy
Deal with the real issues? No, the Tories would rather deflect and waste our money on trying to fix a problem that isn't there.
Published 23rd Feb 2023, 00:00 BST

- 2 min read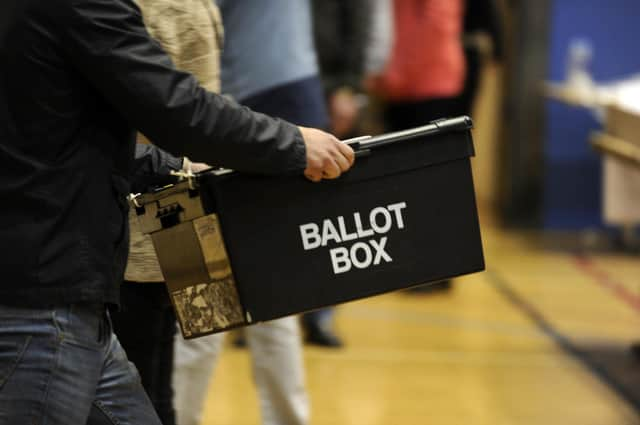 The ridiculously unnecessary photographic ID requirement brought in by the Tories will lock millions of people out of democracy in our country.
In the May local elections, voters will for the first time be required to present photographic identification to cast their vote.
Those without photo ID are being asked to apply for the Voter Authority Certificate (VAC) despite warnings from the Electoral Commission and many civil rights groups that vulnerable citizens could be prevented from voting by the new system.
Government data shows that only 505 people aged over 75 have applied for the VAC in the month since the scheme launched.
It is not only the elderly, the disabled, the vulnerable who are going to have their voices lost in May – and maybe again in the next General Election – but young people without the necessary documentation. It is fundamentally unfair that a pensioner's bus pass can count as voter ID – but not the young person's
It is estimated that 2 MILLION voters now do not possess the documents they need to vote. The Government website showed that, as of Sunday, only 1% of these people have applied for the VAC.
There would at least be some understanding of the new system if we had an issue with voter fraud in the first place. But we don't.
There were only six cases of ballot fraud in 2019. People are already totally fed up with the lack of accountability across this Government. We haven't been allowed a say in the last two Prime Ministers or their policy priorities.
A Minister this week even suggested that the number of people who couldn't vote because they didn't have the necessary ID didn't matter – because they wouldn't have voted anyway. What utter nonsense. Everywhere this Government is clamping down on our liberties and freedoms. Not content with silencing protest and criminalising strikes they now want to suppress voters of their basic democratic right to vote for their elected representatives.