KATE OSBORNE MP: Does Prime Minister Rishi Sunak even know the cost of a pint of milk?
​You're never too old to seek advice. Those were the words of Joan, a 93-year-old constituent who came along to my most recent cost-of-living roadshow to find out what support is available for households during these incredibly difficult times.
Published 2nd Mar 2023, 11:55 GMT

- 2 min read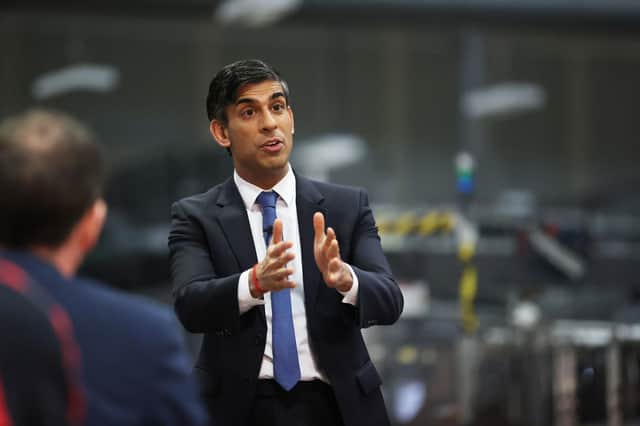 I'm pleased that so many of my Jarrow constituents, just like Joan, managed to get valuable help from the organisations that attended the Boldon Community Centre event, including Citizens Advice, Age UK and Veterans' Response as well as representatives from the local councils.
I and my staff were also on hand to hear people's concerns, but while the success of these events are hugely important to us, and we will continue to ensure that my constituents know what support is available and how to access it, the fact is that we simply should not have to run them in the first place.
So I won't just keep on making sure people are supported – I will not stop calling out this cruel Conservative government.
Governments have a responsibility to ensure that everyone has access to our fundamental right to food and to heat our homes, but instead, the Tories continue to ignore the dire financial struggles affecting so many people in this area.
At a time when families simply cannot make ends meet, and 39% of kids in the Jarrow constituency are living in poverty, ministers have been found deeply wanting.
This week it was revealed by the Joseph Rowntree Foundation that 90% of households in this country – one of the wealthiest in the world – are going without essentials, while supermarket and energy giants rake in billions in profit.
Poverty is a political choice that the Tories keep on making. It's shameful.
With food inflation now running at 16.8% and the cost of gas up an obscene 130%, almost every household in my constituency will be hugely affected. Food prices have reached the highest since 1977, with the price of milk up 50% since December 2021.
The cost-of-living crisis is hitting our communities hard and, with the discount on energy bills ending in April, things are set to get harder. Therefore, I will be organising another roadshow for Thursday 23rd March from 6pm-8pm at Jarrow Focus.
I hope that my information about ongoing cost-of-living support continues to reach people. I remain as dedicated as ever to my constituents' welfare, as well as to holding this wicked government to account.