KATE OSBORNE: So many are working tirelessly to spread a little Christmas joy
I'd like to wish you all a very merry Christmas and a Happy New Year. This is my fourth Christmas as your MP and I'm so pleased this year we've been able to have big events – I've enjoyed christmassing with as many constituents as possible, switching on the Christmas lights in Boldon and Jarrow, visiting Jarrow Hall's yule days and dropping into many local Christmas fetes and schools.
Published 22nd Dec 2022, 00:00 BST

- 2 min read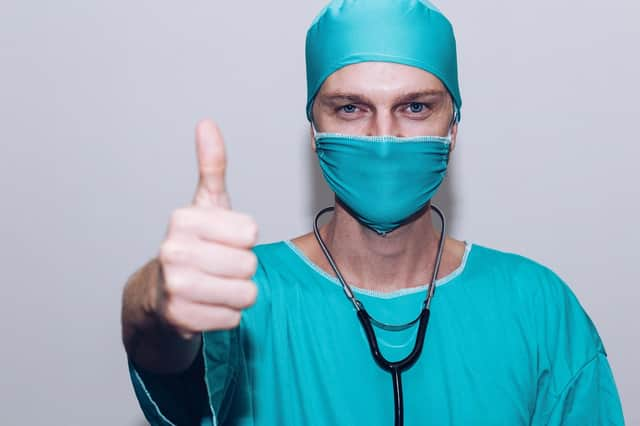 The joy of Christmas has been felt across the constituency and I want to thank everyone who invited me to events. I'm just sorry that I couldn't make them all! There are so many people working tirelessly to help and support people across our constituency but I want to specifically thank Hebburn Helps, Bede's Helping Hands Food Bank, the Felling Food Network and Gateshead Food Bank, who are ensuring people have a Christmas dinner today, that kids have toys, and are making life a little easier for those facing difficult choices.
And I want to pay tribute to all our public sector workers, NHS staff, firefighters, police, advice centre workers, council staff, postal workers and everyone supporting our Jarrow communities.
Not forgetting all those who will work over Christmas to ensure we are safe – and all the hospitality workers making sure we are catered for!
Christmas is a happy time for many – but also comes with great difficulties and sadness for some. I know that for many of you, this year has been, and continues to be, a tough one.
We had over 21 organisations at my roadshow last month, all setting out support constituents can access - look out for more in January - but I hope that if you need support over Christmas you will reach out to my office or one of the many organisations offering help – you can find a list at: https://kate-osborne.co.uk/cost-of-living-advice/
I've sent out over 5,000 traditional Christmas postcards to constituents, businesses and colleagues, and that you have a lovely time with your families and friends this holiday season.
Thanks again to young Aurora from Simonside Primary School for the winning Christmas card design.
My last surgery of the year is on today from 5-6pm in Jarrow - but my office will remain open and dealing with emergencies. Email [email protected] if you need to.