KATE OSBORNE: The Tories' ideological-driven programme doesn't work - it ruins people's lives
Next week the Government will unveil its new attempt at a Budget via an Autumn Statement to the Commons.
By The Newsroom
Published 10th Nov 2022, 00:00 BST- 2 min read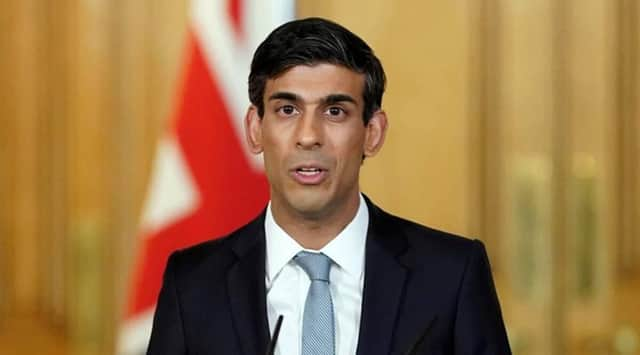 Liz Truss's disastrous 44-day turn as Prime Minister has left Sunak with a £40bn black hole and he expects you to pay the price of their incompetence, with his budget expected to bring massive public spending cuts.
Their damaging programme of austerity since 2010 has left our public services in disarray.
Sunak is talking about tough choices we will have to face together, yet it isn't the Tories that suffer from the impact of their decisions - it is our communities.
Local authority budgets have already been decimated - core funding reduced by 63% in real terms since 2010 - leaving councils poorly equipped to provide services for the vulnerable, from social care, to children's social services, to housing.
South Tyneside Council, is one of the hardest hit local authorities, already forced to make budget savings of over £180m.
For our local councils there is nothing left to cut.
Austerity affects peoples' lives so profoundly that its legacy can last for generations. It has left us with soaring demand for our food banks with so many working people requiring urgent help – child poverty at shameful levels, millions living in fuel poverty and our NHS on its knees.
The inequalities in our country are wider than ever – it has to stop.
I am inundated with casework from elderly people who can't afford to heat their homes, families that can't afford their bills, and people who are waiting for NHS appointments and can't get a dentist appointment.
Recently I met with the British Dentist Association and they were as concerned as I am and are also asking the government for urgent investment.
On Saturday I will be speaking at a SOS NHS event, calling for urgent action to save our NHS which has been starved of funding and resources - we need investment not cuts and we need to renationalise our NHS.
The Conservatives ideologically-driven programme doesn't work – it ruins lives.
The role of the state is to provide for communities - not to transfer your assets to private companies.
We need change and we need it now. I won't stop campaigning against this destructive Conservative government until they're finally kicked out of power and our public services are no longer in their hands.