KATE OSBORNE: We must have what is needed to get through this winter
Earlier this week the government announced its winter coronavirus plan.
Published 26th Nov 2020, 00:00 BST

- 2 min read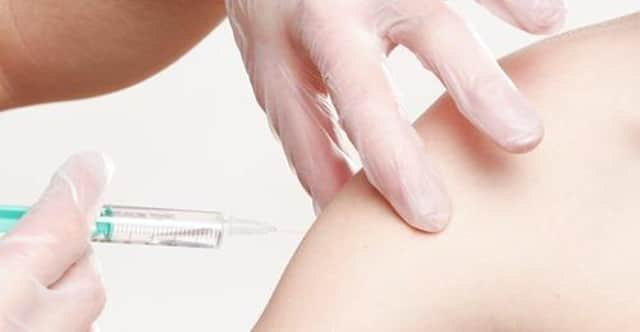 We know this year has been incredibly tough, especially for those who have lost their loved ones to this terrible virus, jobs and their businesses.
It's also been extremely tough on our schools, and for parents, children, grandparents, the elderly, the vulnerable, and many more.
And it's important to remember that thousands more have been unable to hold the hand of a loved one in a care home or visit a close relative in hospital. With the second national lockdown due to end next week, the Prime Minister has confirmed that the country would see a return to three tiers of coronavirus rules from December 3. Whilst people's actions are having an effect, the prevalence of the virus is really high. Today each region will be finding out which tier they are in, but what we do need are measures in place which brings certainty for business, carries the confidence of the public and local leaders, and is backed by the scientific evidence.
The pre-lockdown tier system failed and this second national lockdown has also had very little effect.
It didn't do enough to contain the virus, it confused the public and too many people and businesses were left with insufficient support.
After months of extraordinary sacrifices, the news of possible vaccines gives many people hope that there could finally be light at the end of the tunnel. But there is still a long way to go.
With lockdown ending it seems instead of using this time wisely, behind the scenes we've had Government aides bickering among themselves.
We told the Government to use this time to finally get a grip on the falling test, trace and isolate. It hasn't.
We've called for the Government to urgently set out a plan for businesses. It's not good enough to give them a few days' notice of the tier they are in. They need the time to make arrangements for them and their staff.
We've also called for the Government to create a plan for the vaccine roll out
Whatever happens going forward, the Prime Minister must ensure that people, businesses and charities have what they need to get through this winter and beyond.