Kim McGuinness: Why Government needs to be more bothered about 'a bit of bother'
Antisocial behaviour means different things to different people. But one thing I do know is it's about time ASB victims were eligible for the support they deserve.
Published 20th May 2023, 08:00 BST

- 2 min read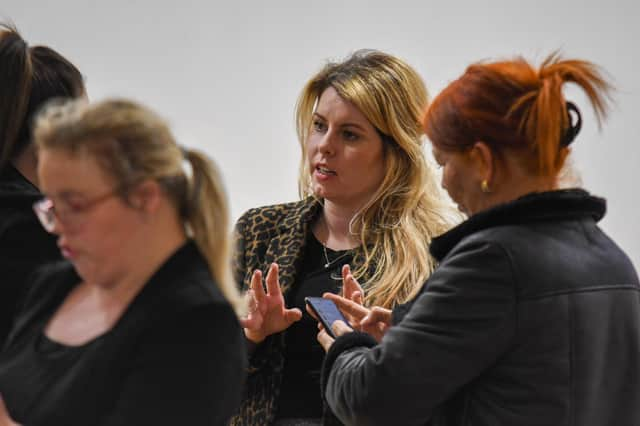 I've always hated expressions that downplay the effect on people, such as "victims of low level crime". A victim repeatedly being the target of ASB, and in many cases in their own home, can be pushed to breaking point. For some, simply stepping out of their front door is stepping into a living nightmare.
National research has found that one in seven people have made the painful decision to consider moving home because of the impact ASB was having on them. It really shouldn't be that way.
For many suffering ASB, it really is more than 'a bit of bother' and the system needs to treat it as such with help readily available. How that can look can be different for different people too – perhaps new security or window locks for example.
But the wider system lacks the real practical support ASB victims need and this week experts branded proposed laws to protect victims of ASB as 'extremely weak'.
Ministers need to take note of this criticism and ensure people suffering ASB get the support they should be entitled to.
Back in March Government also announced big plans to tackle ASB but their limited funds for extra patrols and gimmicky headlines about getting offenders to repair the damage they've caused will barely change a thing. We still need more police on the streets and more investment in crime prevention.
Northumbria Police and my Violence Reduction Unit are all in the fight against ASB together and are using a range of powers and initiatives to crackdown on crime and crucially get ahead of the problem. By doing this we believe we can bring about real, lasting change.
One recent youth diversion project hailed as 'a last chance for known offenders' has helped drive down anti-social behaviour in Sunderland City Centre by 22 per cent, compared to the previous year. We need more of this and I'm really keen to work with others to replicate this work elsewhere in the North East.
The project involved identifying young people causing the most harm in the city centre and working with them to address their behaviour, as well as responding to the wider needs of their families.
This intensive support has seen young people get back into education or take up training and employment opportunities – a positive diversion from taking a path into crime. And for those who have chosen not to engage, swift enforcement action has been taken. We want to help, we want to improve lives but those who are not open to the support have to be met with a tough policing response – as many communities agree.