LEGAL EAGLE: No ambulance due to industrial action to help my dad who'd fallen; what can I do about it?
I recently called for an ambulance as my father had suffered a fall and injured his hip. There was no ambulance available due to industrial action. Eventually we decided to get to the hospital ourselves but we think it caused him more pain. What can I do about it?
Published 10th Jan 2023, 00:00 BST

- 2 min read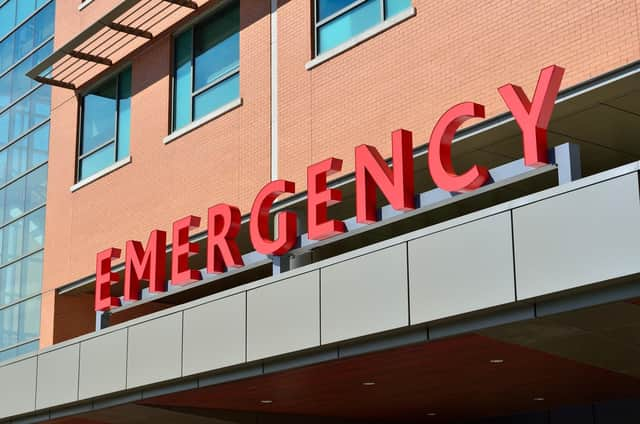 Whatever your opinion about the current industrial action this dilemma is going to be faced by more people.
There is no absolute duty on the NHS to guarantee a particular service within a certain timescale or to ensure that a service is immediately available when required.
The first thing you could do is to write a letter of complaint to the service setting out what happened and why your father is dissatisfied.
Your father is entitled to a response within six months.
Generally, unlike some other services ambulance trusts will respond within the timescale.
If they fail to do so or if your father remains dissatisfied you could take the matter to the Parliamentary and Health Services Ombudsman. If you do that then be prepared for a long wait.
In our recent experience getting a response from the Ombudsman is more difficult than dealing with the actual service.
If your father feels the delay has caused additional injury or suffering then he may have a claim for compensation.
He would need to show that the failure to send the ambulance fell below the appropriate standard, that this led to or materially contributed to his injuries.
The courts are not keen to interfere in decisions that are based on the availability of resources.
Where the failure was caused by the lack of staff due to industrial action it may well be impossible to prove that the failure fell below the appropriate standard at that time.
Current advice from NHS England is to contact the 111 service at such times as the 999 service will only be responding to life-threatening calls and apparently there may be difficulties even in those cases.
Anyone else in a similar situation should think very carefully about moving an injured person or transporting them to hospital. There may be no choice but, especially where the injured person is a stranger, you could regrettably be liable yourself if you cause additional injuries while trying to help.
As is often the case each situation will depend upon the particular circumstances e.g., is the injured person an employee, a student at school or someone to whom you already owe a duty of care?